News & Events
7. Januar, 2019
Die Abgabefrist für die RIAS Medien Preise läuft bald ab
Die Frist für die Einreichung von Einsendungen für die Vergabe des Medienpreises der RIAS Berlin Kommission Media nähert sich — 15. Januar. Die RIAS Berlin Commission zeichnet die Medienpreis jährlich für herausragende Leistungen in der Berichterstattung über deutsch-amerikanische oder transatlantische Themen aus. Die Preise werden für Radio-, TV- und Internet-Produktionen vergeben,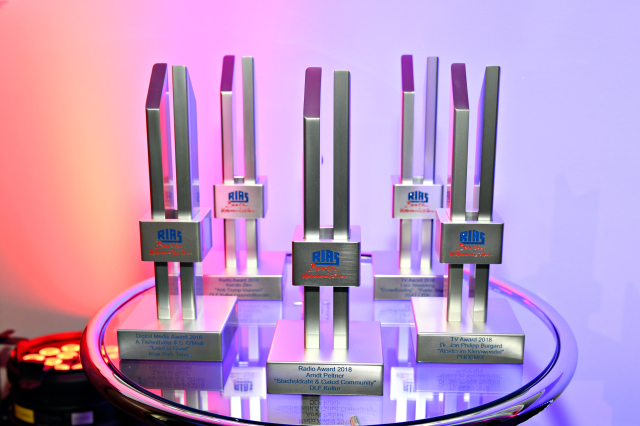 die einen besonderen Beitrag zum gegenseitigen Verständnis zwischen den Menschen in Deutschland und den USA geleistet haben.
Die Gewinner werden bei der Verleihung des RIAS Media Award am 23. Mai 2019 im historischen RIAS-Gebäude in Berlin geehrt. Die Preise werden in drei Kategorien vergeben: Radio, TV und Digitale Medien. Beiträge von ehemaligen RIAS-Stipendiaten sind willkommen. Die Beiträge müssen Radio-, Fernseh- oder digitale Nachrichten sein, die 2018 ausgestrahlt werden, und können Einzelgeschichten oder mehrteilige Serien sein. Es gibt keine Längenanforderung. Alle Einsendungen müssen elektronisch mit einer URL für die Story und einem angehängten Skript eingereicht werden.
Zu den jüngsten amerikanischen Gewinnern zählen JP Burgards Film in der ARD und Phoenix TV über den Klimawandel in Alaska, Bill Whitaker von CBS "60 Minutes" für eine Geschichte, in der Gefängnisse in Deutschland und den USA verglichen werden, Paige Sutherland vom New Hampshire Public Radio über den Umgang mit Drogen in Deutschland Sucht; auch Erik Olsen und Melissa Eddy im Jahr 2016, für ein paar Geschichten auf nytimes.com: Deutschlands Kohlenabhängigkeit und Deutschlands Energiewende. Einsendeschluss ist der 15. Januar 2019. Senden Sie einfach einen Link zu Ihrer Geschichte an info@riasberlin. org. Skripte und Hilfsmaterialien sind optional. Bitte lesen Sie die Aufforderung zur Einreichung von Einträgen auf der Seite RIAS Awards auf spezifische Regeln und Details. Weitere Informationen finden Sie auf unserer Seite zum deutsch / amerikanischen Austauschprogramm.
Ausschreibung 2019 (Call for Entrys) als PDF (DE)
RADIO-, TV- UND NEUE-MEDIEN-PREISE 2019
---
December  7, 2018
Observations from U.S. journalists on program studying migration, border security in Europe
Lee Anderson, KTVZ, Bend, OR
Thank you RIAS Berlin Kommission for a wonderful eye opening week in Germany and Croatia.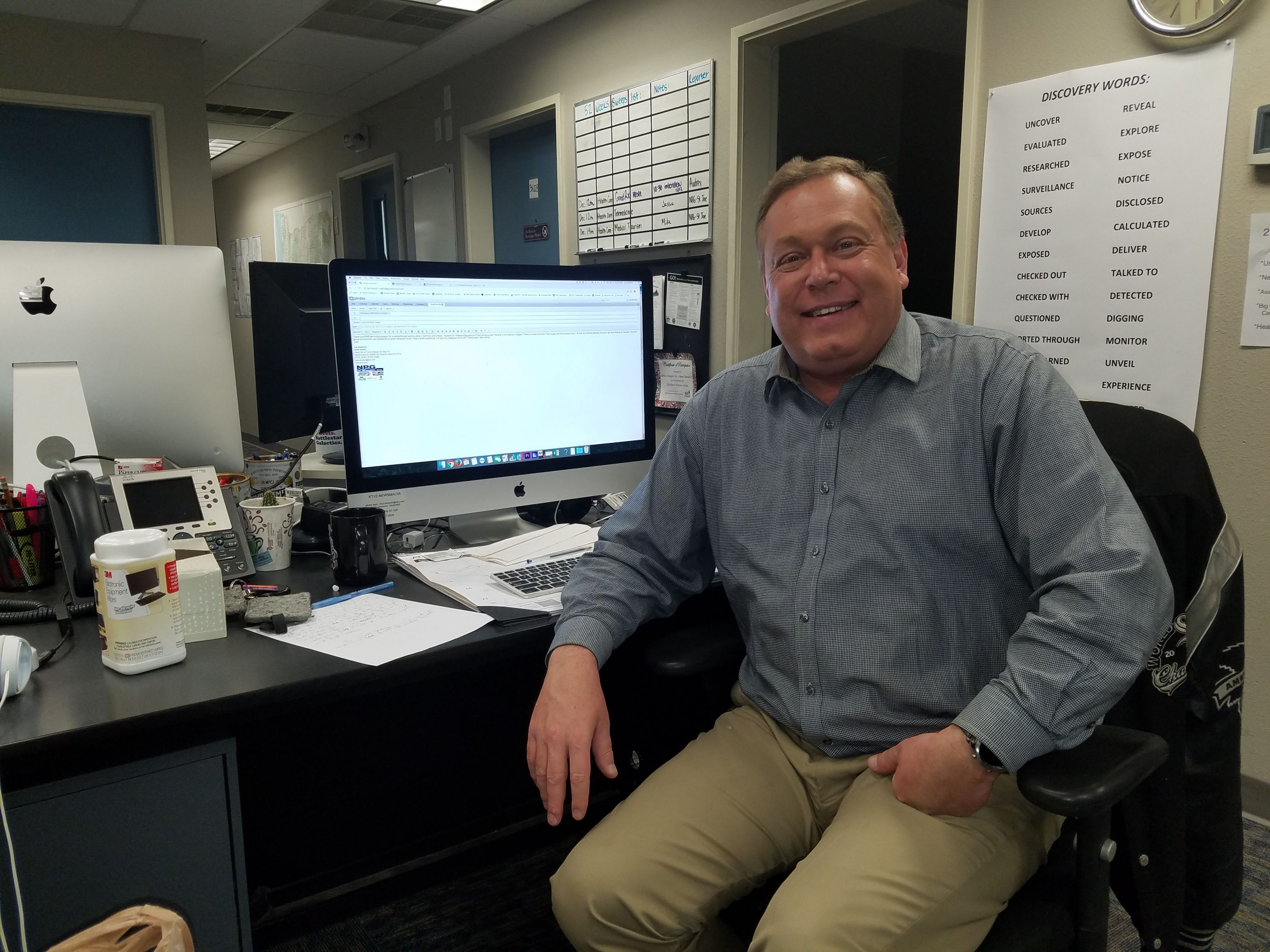 I suppose Dr. Hildegard Boucsein put it best during our last "meeting" in the hotel bar in Zagreb, "There is no black and white. There is gray, and many shades of gray". So true, and definitely displayed during the high level meetings we attended. The small group environment was conducive for great interaction by all. I had a terrific experience. I'm sure my colleagues did as well.
Major General Robert Bodisch, Commander Texas State Guard, Austin, TX
I may be the first law enforcement and homeland security expert to accompany U. S. journalists
participating in the RIAS program.  I must "confess" (law enforcement term) that I found the program to be without equal and the knowledge and experience gained from this trip; and having the opportunity to visit with very senior government officials for their perspective on migration and border security issues, was most rewarding and educational.  Hildegard and Erik assembled a superior team of U. S. journalists who proved to be consummate professionals.  The RIAS program provided tremendous educational value and it was an honor to participate in the program.  Hats off to Hildegard and Erik, who were not only great hosts but extremely knowledgeable about the many issues briefed and discussed and were able to provide insightful background and clarifying detail on many of these issues that I had scant knowledge of.
John Burnett, NPR, Austin, TX
We effectively live on an island in the United States. Americans are obsessed with their own concerns and, as journalists, we serve this domestic appetite for news. It is essential, as global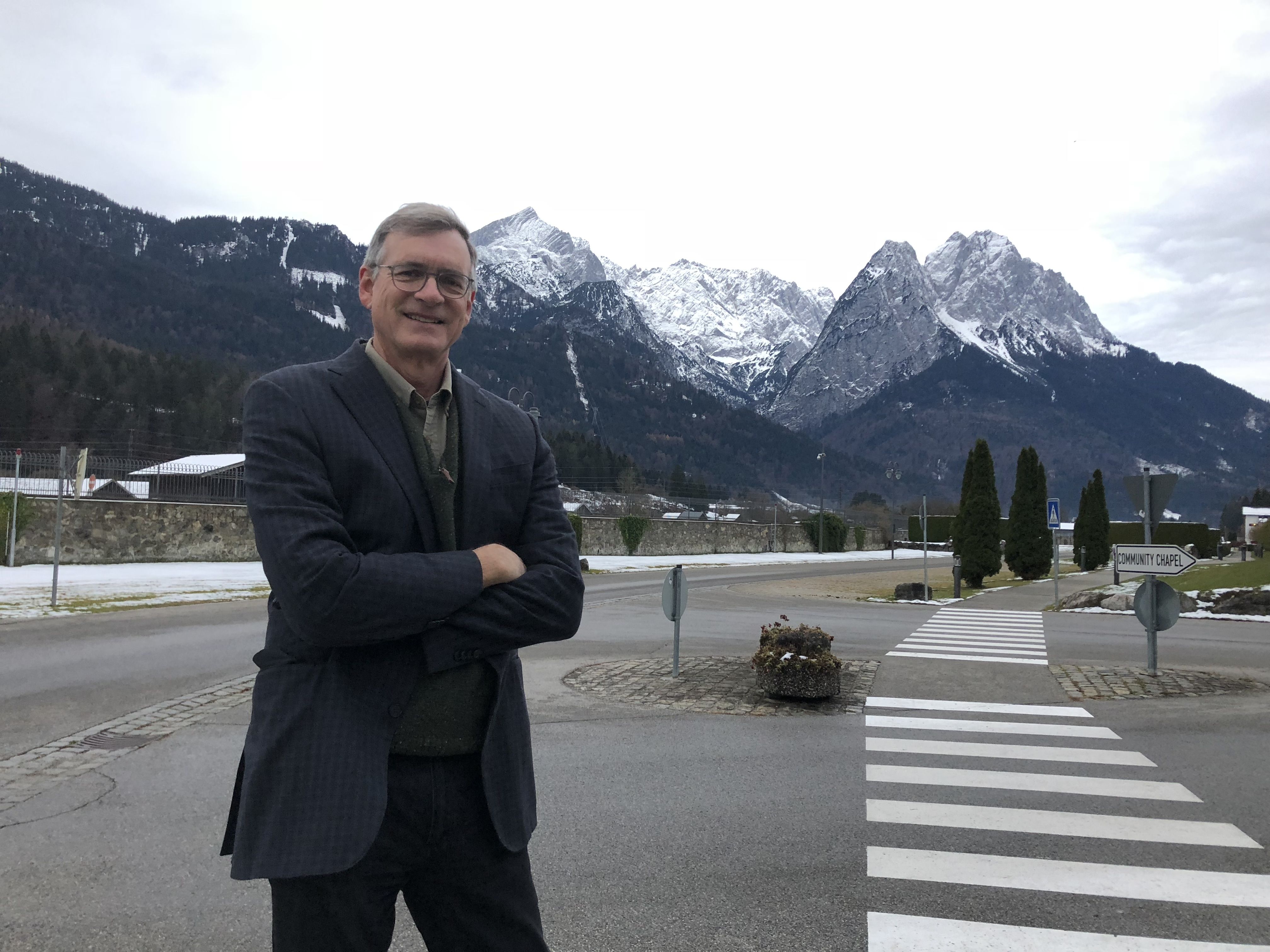 citizens, to break out and see other hemispheres and hear about their problems, to help reframe our own. Spending a week with the RIAS roadshow in Berlin, Bavaria and Croatia forced us to acknowledge immigrant and border problems more serious than our own. Moreover, the European backdrop of world wars, genocide, and the Balkan conflicts adds a level of complexity to the whole picture. Thank you, Erik and Hildegard, for extracting us from our journalistic comfort zone, and for swelling our stomachs with some remarkably delicious food and drink!
Tom Hawley, KSNV-TV/Channel-3, Las Vegas, NV
RIAS Senior Editor Tour on Immigration was eye-opening would be an understatement.
Over eight days we were given an in-depth look at the challenges faced by Europe in general and Germany in particular as, almost two million people from the Middle East and Africa have arrived either to flee danger or to seek a better way of life.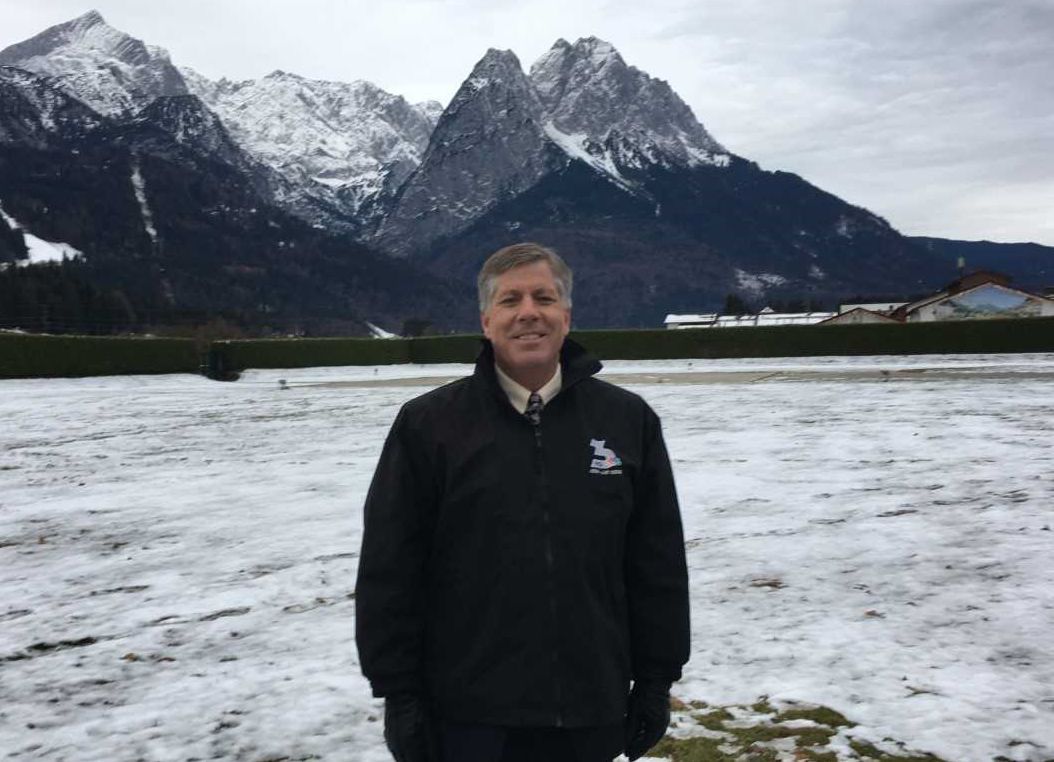 We were given incredible access to all sides of the issues. From a political party dedicated to stopping the flow of immigrants, to a governmental agency charged with processing them.  From a Moroccan immigrant discovering a new life as a Berlin municipal worker, to a refugee Kurd from Iran stuck in a camp on the Serbian border with Croatia. It will take some time to process all of the information we were exposed to. I will never look at immigration issues–either in Europe or the United States–in the same way.
Hugo Perez, NMSU News 22, Noticias 22, Las Cruces, NM
The RIAS Berlin Commission has once again proven to be one of the best international journalism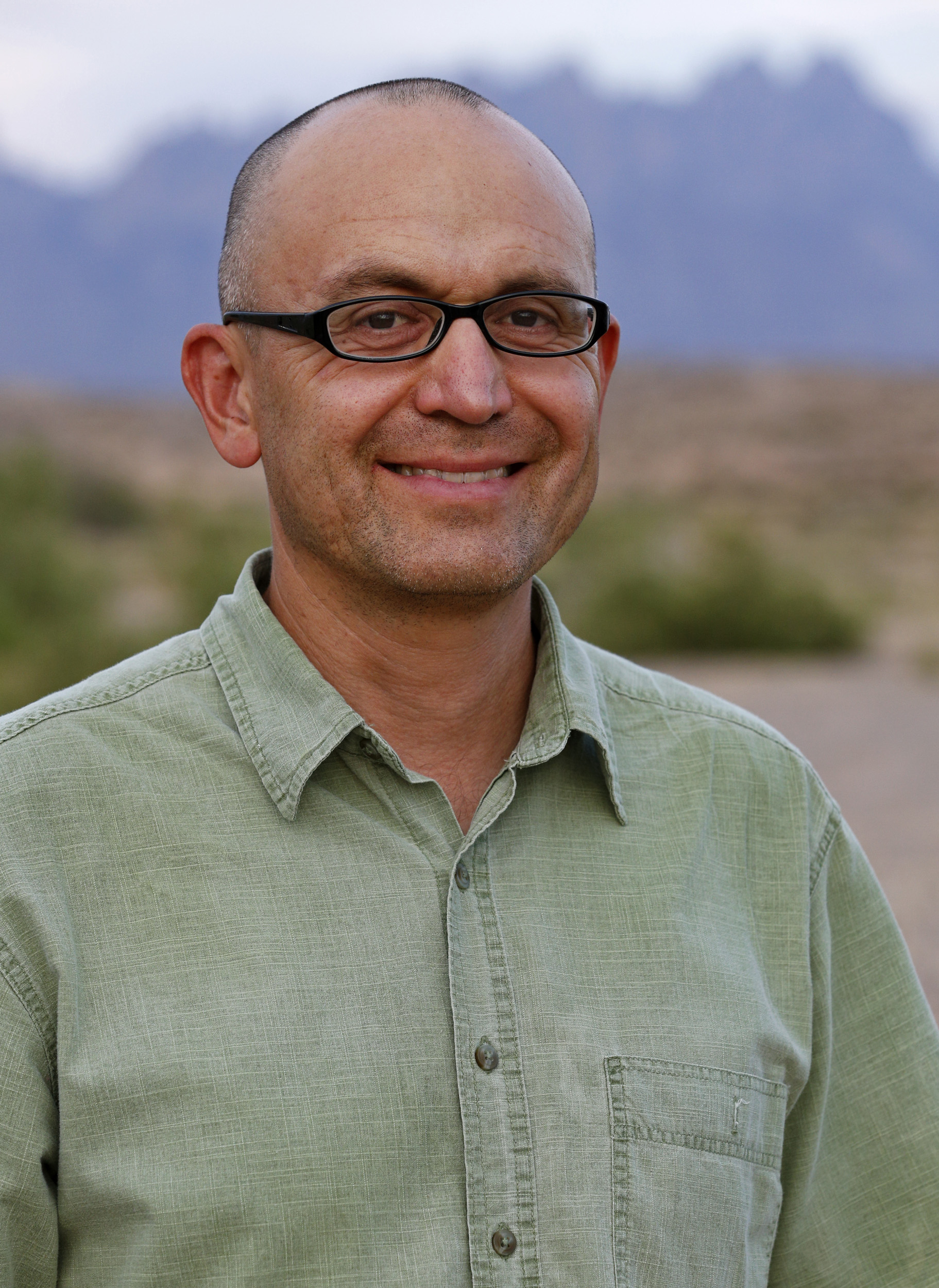 exchange programs. This one-week program took us to briefings with nongovernmental organizations, politicians, police and experts in the fields of immigration and border security in Germany and Croatia. It was great to hear about the various immigration perspectives in Germany, Hungary, Croatia and other parts of Europe. Immigration is the hot topic in the United States, I live forty-five miles from the U.S. and Mexico border in southern New Mexico, for me the topic of immigration and border security in this program was super informative. It was great to meet fellow journalists chosen for this exchange program from many regions of the United States. Congratulations to everyone at the RIAS Berlin Commission for a very well coordinated program.
Adam Reiss, NBC, New York, NY
Thank you so much for an amazing unforgettable trip. From Berlin and Munich to the borders of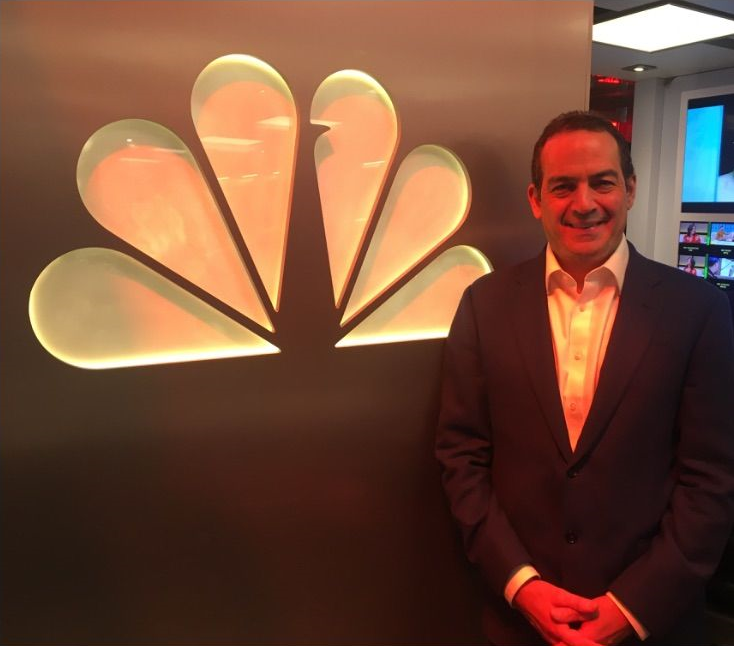 Austria and Serbia. Wow! I am so grateful to have the opportunity to be a part of RIAS and to see the places and meet the fascinating people others will never have the opportunity to see. I have learned so much that will add to my knowledge and better inform my reporting. It was a pleasure spending the week with some of America's best and brightest journalists. I cannot overstate how much I enjoyed the trip and how it will stay with me for many years to come. I will certainly stay in touch and hope to see everyone soon.
Sara Wittmeyer, WFIU/WTIU, Bloomington, IN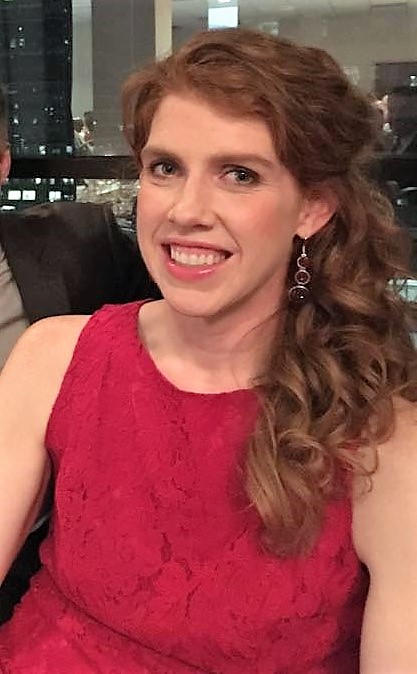 I've been involved in the RIAS program for nearly a decade. My newsroom hosts German journalists every year, but it had been a one-way street. November's trip to learn about borders and migration was my first visit to Europe. Erik's reading materials provided good background on what the trip would entail, however the experience was so much more than I could have imagined. Our hosts organized an incredible program; no one could argue that even one minute was wasted! During our one-week trip we visited dignitaries from Germany, Macedonia and Croatia. We got access to important think tanks and people working on the front lines trying to make border policy and enforce it. People were forthcoming during our meetings and I developed a new perspective on migration – it's not just an issue in the U.S. or in the EU, it is a global issue and it's complex. I appreciated that we had the opportunity to meet with people from all sides of the issue, ranging from the Soros Foundation to the co-leader of the AfD party.
---
December 4, 2018
RIAS Berlin Commission fellows from USA study border security, migration in Europe
A group of eight American journalists and law enforcement experts recently completed a busy seven-day RIAS Berlin Commission fellowship to learn more about border security and migration in Germany and the European Union. The "senior editor's" group that included experts on the subjects and RIAS alumni spent the week in Berlin, Munich, Garmisch-Partenkirchen, Zagreb and at border crossings between Croatia and Serbia.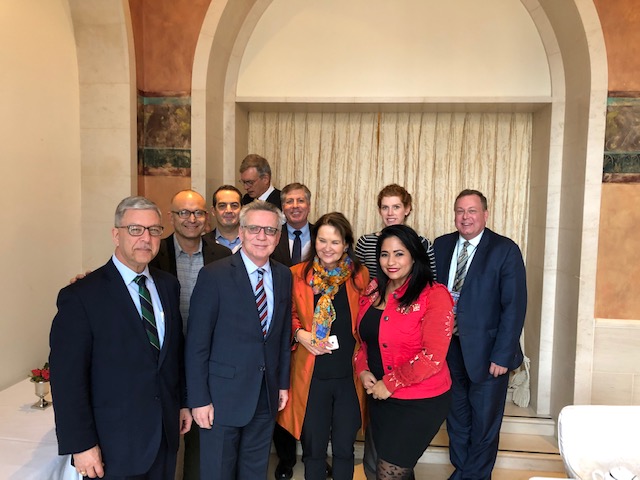 As border security and migration is a pressing issue in both the United States and Germany, the American journalists spent the week talking to high-ranking experts from all sides of the subject in
Germany and Croatia to learn more about the situation in Europe.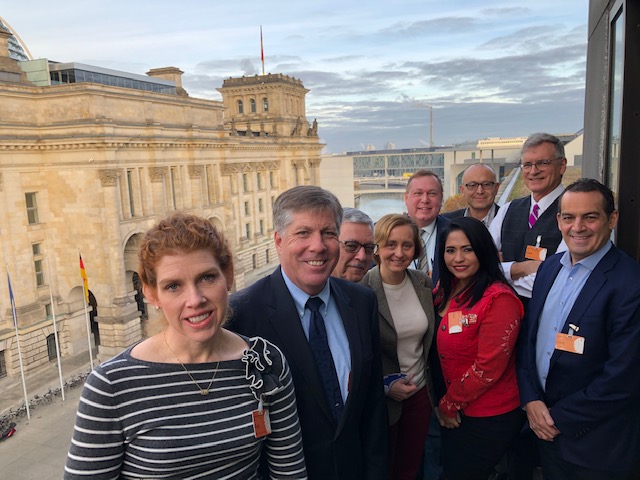 Guest speakers included former German Interior Minister Dr. Thomas de Maiziere, Federal Academy for Security Policy President Dr. Karl-Heinz Kamp, European Stability Initiative (ESI) think tank founding chairman Gerald Knaus, AfD deputy parliamentary floor leader Beatrix von Storch, Hungary's ambassador to Germany Peter Gyökös, leading Bavarian Interior Ministry officials, and Deputy Director of the George C. Marshall Center General Johann Berger. The Americans also had talks with Macedonia's deputy minister of defence Dr. Bekim Maksuti and Croatia's deputy interior minister Terezija Gras and Croatia's head of the border police directorate Vlatko Cvrtila.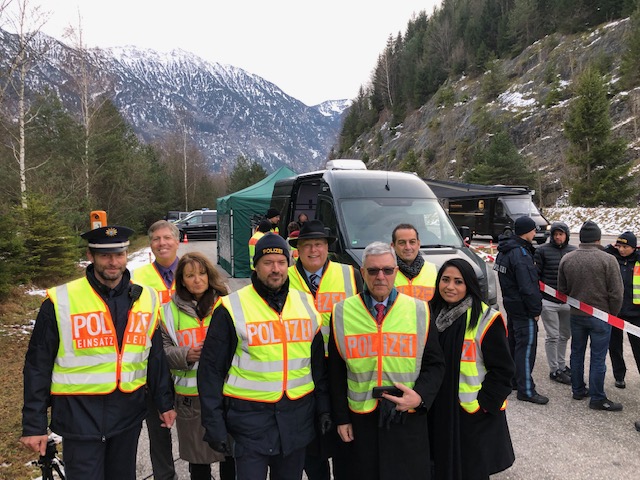 The journalists on the fellowship, which was organised with the help of RIAS Berlin Commissioner Dr. Hildegard Boucsein, also spent time with Syrian refugees in Berlin who have started a thriving restaurant in the Neukoelln section of Berlin called "Aldimashqi"as well as visiting migrants from Morocco, Syria and Pakistan who are on a three-year job training program at the Berlin Water Works. One year ago, a group of eight German journalists spent a week in Texas on a similar program learning about border security and migration on the Texas-Mexico border. Other stations visited included the new Berlin offices of the Open Society Foundations and the Konrad Adenauer Foundation think tank in Berlin.
Many of the Americans on the trip to Germany and Croatia this year were working on stories for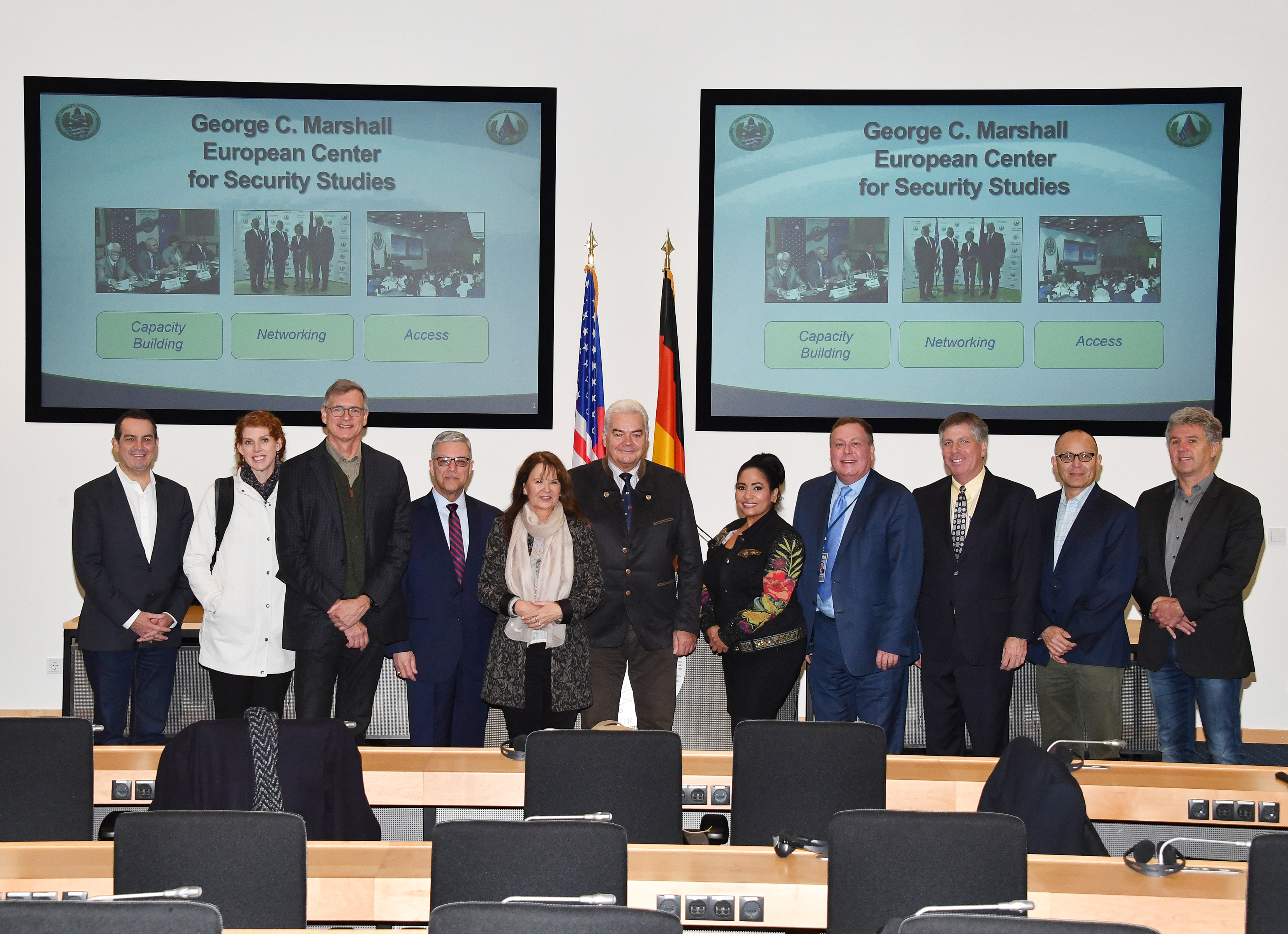 their TV and radio stations back home in the United States, such as this report from NPR journalist John Burnett that aired on "All Things Considered" on November 30.
The fellows in the group included:
Lee Anderson, KTVZ, Bend, Oregon
John Burnett, NPR Southwest, Austin, Texas
Tom Hawley, KSNV-TV, Las Vegas, Nevada
Hugo Perez, New Mexico State University Journalism department and Noticias 22
Adam Reiss, NBC TV, New York
Yami Virgin, KABB/WOAI, San Antonio, Texas
Sara Wittmeyer, WFIU/WTIU, Bloomington, Indiana
Major General Robert Bodisch, Commander Texas State Guard
---