News & Events
March 22, 2023
RIAS group tours New York at end of busy USA fellowship
A busy two-week fellowship to the United States for 10 German journalists concluded with a week in New York for more talks about politics, media culture and life in the United States after the group spent four days in Washington DC and two in rural southeastern Pennsylvania during the first week.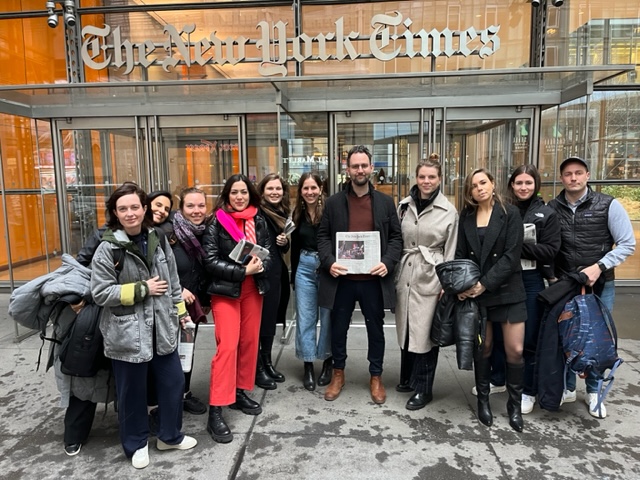 The week in New York included attending a service at the Abyssinian Baptist Church in Harlem with its world-famous choir, meeting WABC reporter/anchor Chantee Lans, a tour of NBC News with senior producer Adam Reiss, a talk in German with WNBC news anchor Michael Gargiulo from his studio, a visit to UN headquarters and a fascinating off-the-record talk with chief spokesman Stephan Dujarric. The group also got to learn more about the 9/11 attacks on the World Trade Center from the only recorded "triple" — attack survivor Gordon Huie, who also got off the ground after narrowly surviving the fallout from the collapsing tower and rushed to a nearby hospital to help treat injured and later found out that his sister had unexpectedly been at a business meeting atop the building and was among those who perished.
They learned more about  the political situation in the United States from German Consul General David Gill, who also talked about the moving ceremonies at the consulate when elderly Holocaust survivors who fled Nazi Germany come to reacquire their German citizenship and passports so many decades later. New York Times senior producer talked about the success of The Daily podcast and gave the journalists a brief tour of her newsroom and the Germans got the chance to meet and interview Broadway actress Angie Schworer before later watching her performance in the smash musical "Some Like It Hot" at the Shubert Theater. They learned more about the antiquated power grid in New York City at ConEd headquarters and later had a fascinating talk with ABC News senior producer DJ Cunningham before an eye-opening tour of the Hasidic Jewish community in Williamsburg, Brooklyn from Frieda Vizel.
The Germans also went back up to Harlem to see the famous "Amateur Night" Show at the Apollo Theater, took a tour of Bloomberg News, met Goethe Institute New York City director Joerg Schumacher and got a tour of the Empire State Building and its carbon-free retrofit from its media director Brock Talbot. Eager to learn more about conservative bastions in the United States, the German group took the Staten Island ferry to meet Borough President Vito Fossella, who in a lively discussion said the mob that stormed the US Capitol on January 6, 2022 was "wrong" but added that he did not believe the were planning or capable of overthrowing the government. The Germans also met CBS Sunday Morning senior producer Dustin Stephens before celebrating the end of their program at 1014nyc on Fifth avenue with about a dozen US RIAS alumni members from New York and 15 German students who just arrived in town to meet them ahead of their own three-week fellowship to the United States.
---
March 13, 2023
German journalists explore Washington, Pennsylvania on exchange program
A group of 10 German journalists spent a week in Washington DC learning more about they way politicians and journalists from both Germany and the United States do their work. The 10 Germans from public broadcasting and commercial networks in Berlin, Cologne, Leipzig, and Magdeburg had the chance to visit the press gallery in Congress, the White House press room with Reuters correspondent Jeff Mason, NPR and the WAMU radio station. They also had the chance to learn more from correspondents at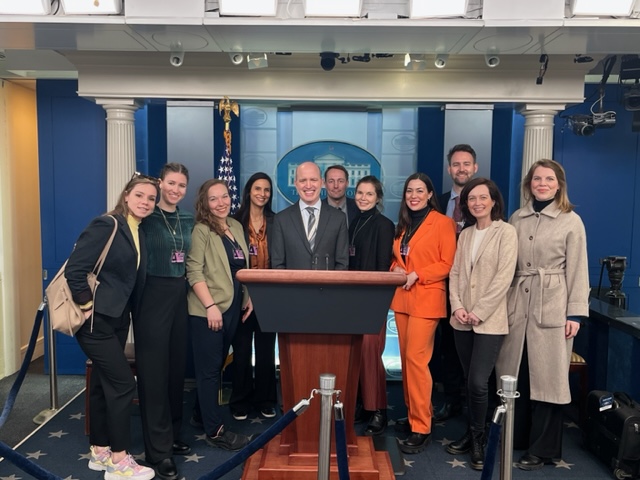 the Washington Post, Reuters, ZDF, Deutsche Welle, NTV, and Welt TV.
The journalists learned more about immigration issues and the millions of undocumented residents across the United States from a one-time immigrant Diego Sanchez who spent the first decades of his life in the United States undocumented — and how at times that many are disappointed with policies of Democratic presidents Barack Obama and Joe Biden that fell short of their campaign vows to improve the situation for the undocumented residents.
They also had the chance to talk with two RIAS board member Michael Link, the German government's transatlantic coordinator, as well as Peter Rough, a senio
r fellow at the Hudson Institute. Former Deputy Secretary of State for Europe Matthew Boyse talked candidly about concerns in Washington on Germany's support for Ukraine.
The Germans met about 20 American RIAS alumni at a reception in Washington as well.
The group spent two days in southeastern Pennsylvania learning more about the Amish, efforts to preserve the "Pennsylvania Deitsch" German-language, the conservative voting views of the Amish and many others rural Americans in economically struggling regions and about the traditions they preserved from their 18th century ancestors who immigrated from Germany.
---
March 2, 2023
15 German students head to USA for RIAS ERP program 
A group of 15 German students will be traveling to the USA for a three-week RIAS Berlin Commission ERP fellowship starting on March 17. The students — 10 of whom are from eastern Germany — will spend a week together as a group in New York, visiting with American and German journalists, TV and radio stations as well as the Hasidic Jewish section of Williamsburg in Brooklyn and the Abyssinian Baptist Church in Harlem.
The students will then travel in smaller groups of one to three for two-week visits to American universities to learn more about how students in the United States prepare for journalism careers. The German students will visit American student journalists at the University of Oklahoma, Indiana University, the University of Nebraska, the University of Wisconsin-Madison and Wisconsin-Oshkosh, the University of Montana, the University of Arizona in Tucson and Arizona State University in Phoenix.
It will be the second of eight planed RIAS Berlin Commission fellowships in 2023 — four to the USA for German journalists and four to Germany for American journalists. A total of about 130 journalists from the two countries will be taking part in the exchange programs this year, one of the largest numbers since the German-American exchange program was created more than 30 years ago.
The ERP program is supported by the Transatlantic Program of the Federal Republic of Germany. It is funded by the European Recovery Program (ERP) of the Federal Economy and Energy (BMWi) Ministry.
In New York, the German student journalists will also meet a survivor of the 9/11 attacks on the World Trade Center, a senior Anti-Defamation league leader, a crisis communications manager, a major Con Edison power plant, the governor of New Jersey, borough of Staten Island senior officials, as well as attending Amateur Night at the Apollo Theater and a Broadway musical. They will meet with senior journalists from NBC News, WNBC, The New York Times, ABC News, Vice, ARD radio and television
Here is more information about the 15 German students taking part in the March 17-April 7 RIAS Berlin Commission fellowship:
Jacqueline Albrecht, University of Applied Sciences Magdeburg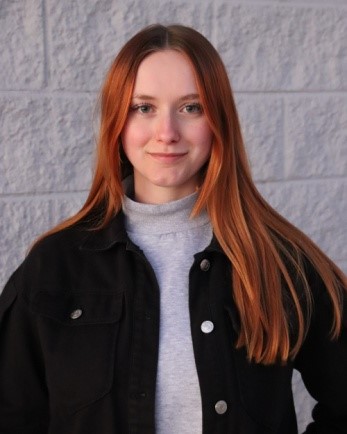 Jacqueline Albrecht is a journalism student at the UAS Magdeburg- Stendal and will graduate in 2023. In 2022 she did an internship at a radio station in Windhoek, Namibia and currently she is hosting the Campus-TV at her university. Albrecht plans to pursue a career in TV, travel or international journalism with a focus on telling stories about people, culture and society.
Linda Bachmann, Leipzig University, Leipzig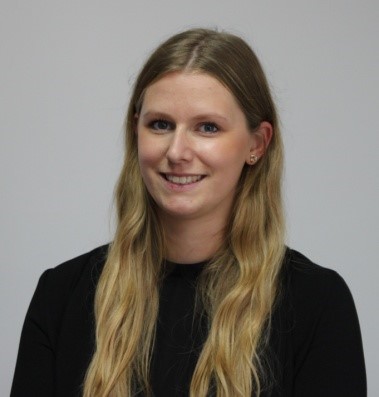 Linda Bachmann is studying journalism at University Leipzig. She also works full-time as a radio news anchor at Regiocast, a commercial radio company in Leipzig. Bachmann has worked on several projects on press freedom, fake news and intercultural exchange, for instance for Deutsche Welle public broadcasting, and also worked for Der Tagesspiegel newspaper in Berlin and MDR television in Leipzig.
Wiebke Bolle, FreeTech, Axel Springer Academy, Berlin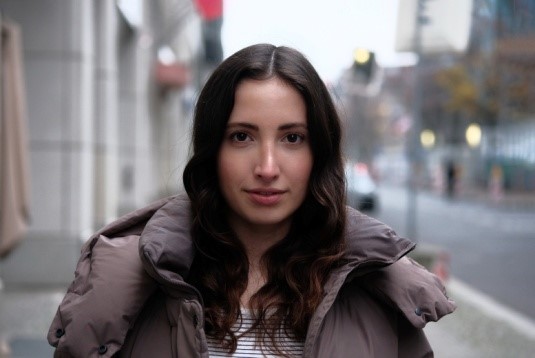 Wiebke Bolle is a graduate of the Axel Springer Academy of Journalism and Technology. For the past two years she's been working at the science and news & society desk of Die Welt newspaper in Berlin. Bolle is hoping to write for major magazines and is also interested in podcasts and TV journalism.
Abel Fekade, Leipzig University, Leipzig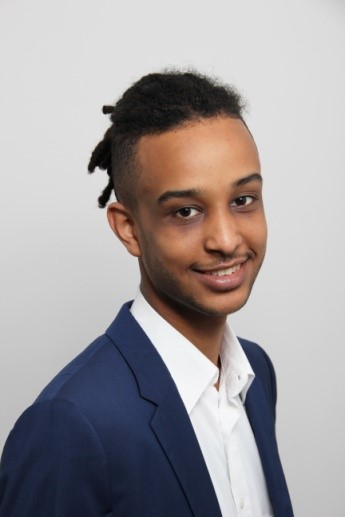 Abel Fekade recently earned a bachelor's degree in communication and media studies from Leipzig University. He is currently working at the chair of journalism at Leipzig University, where he is co-teaching courses in journalism. During his studies, Fekade has worked in communications and corporate media for the BMW Group. He is planning to enroll into a related master's degree program in the near future.
Jakob Gierth, FreeTech – Axel Springer Academy, Berlin
Jakob Gierth is both a journalist trainee for FreeTech academy, and a journalist for German publication "Die Welt" newspaper in Berlin. As a journalist, Gierth's responsibilities include the development of and scripting for WELT's science podcast. While working on his bachelor's degree in communication science (University of Erfurt) Gierth minored in sociology and politics, and worked at multiple German radio stations. During this time he worked as editor, host, and customer advisor.
Clara Hoheisel, Martin-Luther University Halle-Wittenberg, Halle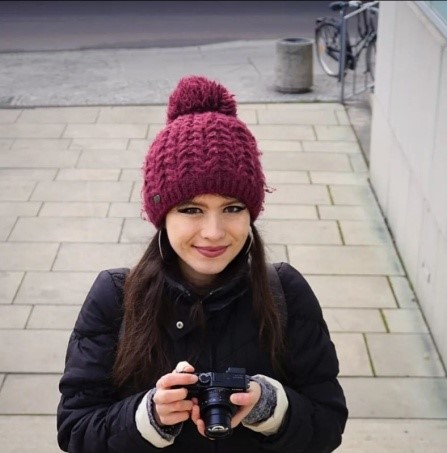 Clara Hoheisel has been studying for a master's degree in multimedia and authorship (digital journalism) at the University of Halle (Saale) since 2021. She also completed her bachelor's degree in media and communication sciences and psychology there. In addition, the 24-year-old writes for the university magazine "hastuzeit", is active at the radio station Corax and has worked as an editor for MDR Kultur, Volksverpetzer and the Katapult magazine. She is also an alumna of the EU program youth4regions.
Kim Kristin Loschen, Nordwest newspaper, Oldenburg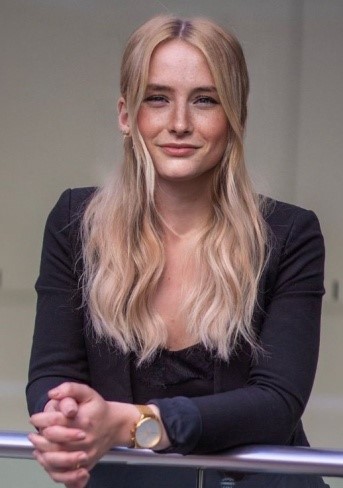 Kim Kristin Loschen is a trainee at a German daily newspaper – the "Nordwest-Zeitung". She completed her Bachelor's and Master's degrees in linguistics and German as a foreign language. At the same time, the trained German teacher has worked for TV channels such as ZDF, WDR and Phoenix (C-Span for Germany) in the political department. Loschen aspires to be a foreign correspondent later in her career.
Lea Nischelwitzer, University Hagen, Berlin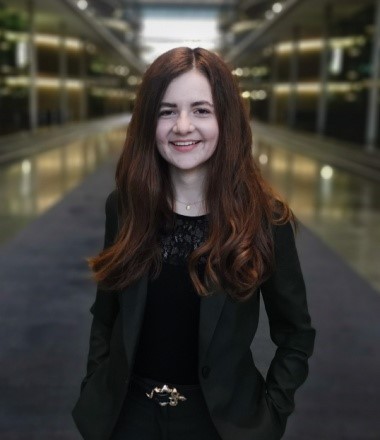 Lea Nischelwitzer is a Psychology studies student at the
Hagen University, lives in Berlin and will graduate in 2023. During her studies, she worked for different regional and national media, among others for Die Welt and Handelsblatt newspapers. She is also taking part in a scholarship program of the Konrad-Adenauer-Foundation (JONA) that supports young journalists through seminars and workshops. Her goal is to work for national news media with a focus on politics. She is especially interested in international politics, economics and theology.
Til Schäbitz, Hamburg University, Leipzig University, Leipzig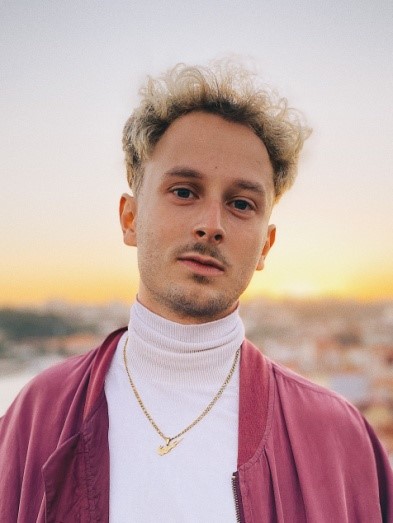 Til Schäbitz is working towards a M.A. in journalism and communication-science at the University of Hamburg while living in Leipzig. Alongside his studies he works as a freelance journalist, mainly anchoring radio shows (e.g. detektor.fm) and presenting News- Podcasts (e.g. SPIEGEL, t-online). His work was awarded with a German Radio Award 2021 for "Best Podcast". As a researcher he published on 360°-VR-journalism.
Anna Seikel, Leipzig University, Leipzig
Anna Seikel has a BA degree in Communication and Media Studies, and is now studying towards an M.A. European Studies at Leipzig University. She is currently an intern at netzpolitik.org, a German initiative reporting on digital rights; and has been active as the head of the university politics section in Leipzig's independent student newspaper 'luhze' until this year.
Jana Sievers, Bielefeld University, Braunschweiger Zeitung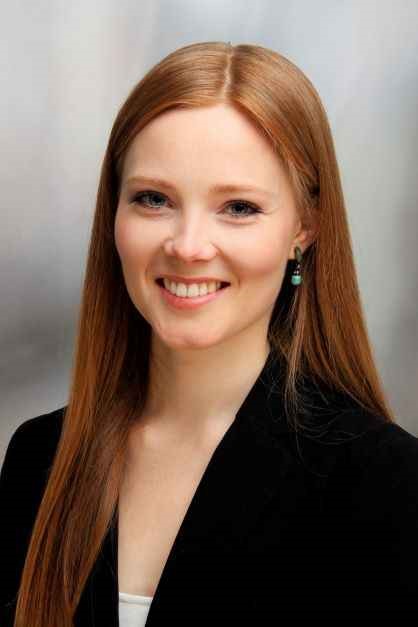 Jana Sievers will complete her Bachelors' degree in history and literature at the University of Bielefeld in 2023. She has been working as an intern at Braunschweiger Zeitung newspaper (FUNKE Medien) and worked at other daily newspapers in the three previous years. Her special interests are health issues, school politics as well as international politics. She especially enjoys writing feature portraits, producing her own podcast and is eager to have a career in broadcast journalism.
Szuli Wendt, Free University, Berlin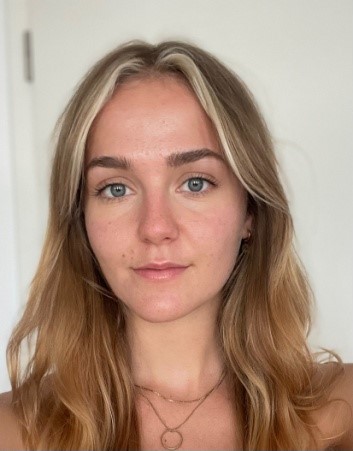 Szuli Wendt is studying Media, Communication, and Political Science at the "Freie Universität Berlin". She grew up in Eastern Berlin. Alongside her studies she works for the regional public broadcasting "RBB Berlin Brandenburg" as the assistant of the editor in chief for the regional evening news show "Abendschau". To fulfil her dream of becoming a news anchor to present relevant topics and news from all over the world, she also established her own "Interview" Podcast in 2020.
Simon Wörz, Ludwig-Maximilians-University, Munich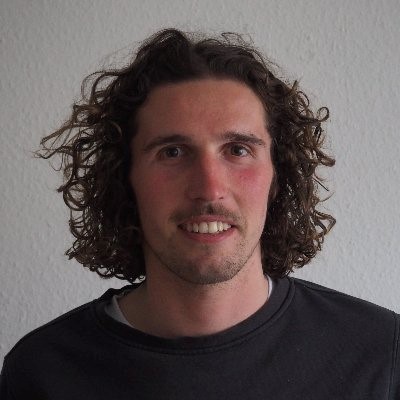 Simon Wörz is a graduate of the German School of Journalism in Munich. He is currently finishing his master's degree with a semester abroad at the National Autonomous University in Mexico City. He has done various internships and contributed to regional and national newspapers like Stuttgarter Zeitung, Zeit or taz. Most recently, he worked for the public broadcaster Bayerischer Rundfunk on a non-fictional storytelling podcast and published an investigation about the business of carbon offsetting in the course of the soccer world cup in Qatar.
Miriam Wüst, Leipzig University, Leipzig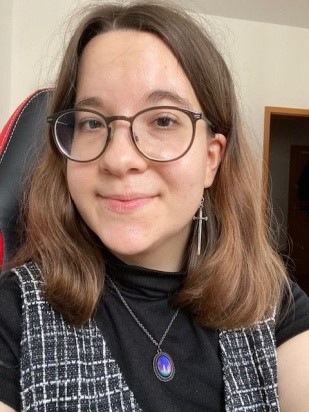 Miriam Wüst is a Communications and Media Sciences student at the University of Leipzig and will finish her bachelor ́s degree in summer of 2023. She has been working at her University ́s campus radio for two years now and in this time has taken on leading positions and helped with transformation processes. Besides radio journalism she also gained first experiences in TV reporting during an internship at german broadcast ZDF.
Malkam Goytom, Free University, Berlin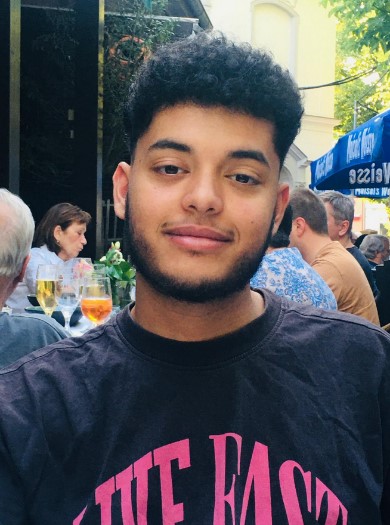 Malkam Goytom is studying Business Administration at the "Freie Universität Berlin" with an interest in journalism and multimedia productions. He will complete his Bachelors' degree in 2023. Goytom's academic pursuits have led him to develop a strong interest in journalism, marketing and management, and he plans to attend a Master's program in these fields upon completing his Bachelor's degree. He follows American professional sports leagues and sports journalism in the US and hopes to expand his knowledge of those during his USA fellowship
---
February 27, 2023
Four American and German stories picked RIAS Media Prize winners in 2023
The RIAS Berlin Commission announced four winners from this year's annual RIAS Media Prize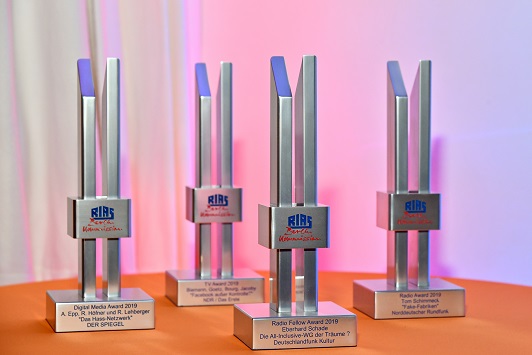 Awards on Monday. The 31st annual award is presented by the German-American exchange program and celebrates the best of transatlantic broadcast journalism with up to 10,000 EUR inprize-money awarded. The jury made up of six distinguished journalists from the United States and Germany selected the four winners in TV, Radio and Digital Media categories submitted from across the United States and Germany on February 27, 2023.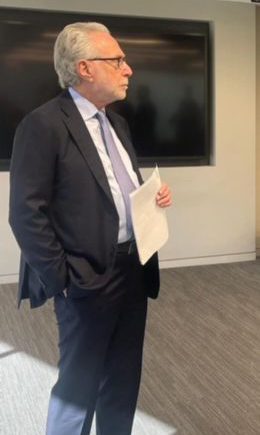 Wolf Blitzer (CNN) won the grand prize for his film "Never Again" about the U.S. Holocaust Memorial Museum; Stephanie Wolf and Jess Clark (Louisville Public Media News) won a prize for their radio story "A Critical Moment" comparing how the United States and Germany teach schoolchildren about their respective painful histories; Benjamin Arcioli and Hans Jakob Rausch (ARD German TV documentary) won a prize for their story "Ramstein, the documentary"; and Patrick Stegemann won the digital prize for his six-part podcast "Hacking Anonymous" about a group that has been waging a digital war against Russia since it invaded Ukraine in 2022.
The RIAS Berlin Commission will host a gala ceremony on June 1, in Berlin to honor to the winners from the 2023. The RIAS Berlin Commission, created after the legendary Radio in American Sector (RIAS) broadcaster went off the air in 1993, has been operating exchange programs for more than 1,950 German and American broadcast journalists since 1993 with the aim of promoting transatlantic understanding in journalism and keeping alive the spirit of the Cold War-era radio and TV broadcasting network. 
Here are the 2023 winning entries:
RIAS Berlin Commision Grand Prize
Wolf Blitzer, CNN, "Never Again: The United States Holocaust Memorial Museum, A Tour with Wolf Blitzer" 
RIAS Berlin Commision Best TV Story Award
Benjamin Arcioli and Hans Jakob Rausch, ARD, "Ramstein, The Documentary" 
RIAS Berlin Commission Best Radio Story Award
Stephanie Wolf and Jess Clark, Louisville Public Media News, "A Critical Moment" 
RIAS Berlin Commission Best Digital Story Award
Patrick Stegemann, Serafin Dinges, Sylke Gruhnwald and Khesrau Behroz RBB, NDR, Undone podcast: "Legion: Hacking Anonymous"
Jury statements:
Never Again: The United States Holocaust Memorial Museum, A Tour with Wolf Blitzer
In his illuminating and moving story for CNN on the Holocaust, Wolf Blitzer takes viewers on a personalized examination of the horrors of the past in the hope that nothing like it can ever happen again. With his signature stick-to-the-facts style of storytelling, Blitzer expertly weaves together a powerful story that includes not only the most salient information about the genocide that is delivered during a walking tour of the United States Holocaust Museum in Washington DC with its director Sara Bloomfield, but also includes telling insights about his own family's place in that history. There are audio and video recordings of his father's survival story. His four grandparents perished. Blitzer has put a bright spotlight on how the Holocaust is remembered — and also forgotten — in the United States and Germany with an important story on the past for the present and future.
Ramstein – The Documentary: The Ramstein Air Base disaster in 1988 that killed 70 people and injured hundreds more when three Italian stunt jets collided at low altitude right in front of a crowd of spectators is the focus of a harrowing ARD German TV film by Benjamin Arcioli and Hans Jakob Rausch. The impressive film takes a critical look at some of the mistakes made before, during and after the catastrophe in an attempt to help survivors and eyewitnesses come to terms, belatedly, with the horrific accident that left deep scars on West Germany. Interviews with experts and eyewitnesses are also part an outstanding narrative that helps viewers better understand the accident.https://www.ardmediathek.de/sendung/ramstein-das-durchstossene-herz/Y3JpZDovL2Rhc2Vyc3RlLmRlL3JhbXN0ZWluLWRhcy1kdXJjaHN0b3NzZW5lLWhlcno
"A Critical Moment", Stephanie Wolf and Jess Clark: In their report "A Critical Moment" for Louisville Public Media, Stephanie Wolf and Jess Clark  examine one of the flash points in American schools: how to teach students about race and history. Wolf and Clark compared what has been happening in the United States, where laws have been enacted to ban certain topics around race and its legacy from classrooms, with Germany, where students are required to learn about their nation's crimes against humanity during the Holocaust. In "A Critical Moment", we hear from German and American educators and experts who speak about the importance of confronting the most difficult times in their country's history. We also hear from critics who say these type of lessons are not education, but rather indoctrination. https://www.lpm.org/news/a-critical-moment
"Hacking Anonymous", six-part series for RBB and NDR by Patrick Stegemann, Serafin Dinges, Sylke Gruhnwald and Khesrau Behroz: Russia's war on Ukraine is a brutal, barbaric act. But this war is being waged in a much more difficult way on another battlefield: On the Internet. The hacker group called "Anonymous" has declared war on Russia. The podcast "Hacking Anonymous" is a gripping thriller that takes the listener on a journey from Germany across Europe to the United States where the group has its origins. Patrick Stegeman gives us insights that have not been seen before. He tries to show who is behind the Anonymous mask and shows that borders no longer matter in the digital cosmos. And shows how much Anonymous has changed the Internet. The story remains free of judgement. it is meticulously researched and asks the right questions. It is a most convincing winner in the digital category. https://www.rbb-online.de/legion/
---
February 23, 2023
10 German journalists head to USA for first of 8 RIAS programs in 2023 
A group of 10 German broadcast journalists will be traveling to the USA for a two-week RIAS Berlin Commission fellowship starting on March 5. It will be the first of eight RIAS Berlin Commission fellowships in 2023 — four to the USA for German journalists and four to Germany for American journalists. A total of about 130 journalists from the two countries will be taking part in the exchange programs this year, one of the largest numbers since the German-American exchange program was created more than 30 years ago.
The 10 Germans in the first program of 2023 will spend five days in Washington DC meeting German and American journalists, visiting think tanks, Congress and meeting with a Republican member of Congress from Pennsylvania. They will then spend two days in Lancaster County, Pennsylvania to learn more about conservative parts of the United States before traveling to New York City for the final six days of their fellowship, where they will meet journalists, politicians, Jewish community leaders, church leaders in Harlem and a survivor of the 9/11 attacks on the World Trade Center as well as attending Amateur Night at the Apollo Theater and a Broadway musical.
Here is more information about the 10 German journalists taking part in the March RIAS Berlin Commission fellowship
Maja Weber, Phoenix TV, ZDF TV, Bonn, Mainz
Maja Weber is an anchor at Phoenix TV's nightly news program "Der Tag" in Bonn and also works as a news anchor for ZDF TV in Mainz. She has also worked for newspapers and radio stations. Weber has worked at the German-French Arte network and ARD TV's "Tagesschau 24" newscast. She studied political science, history and languages in France and Italy as well as in Germany. Her family came to Germany from Serbia and she speaks five languages: Serbo-Croatian, Italian, French, English, and German.
Christian Herrmann, NTV, Berlin
Christian Herrmann is a senior editor and head of audio for the German news site NTV.de. He hosts and produces the two podcasts "Wieder was gelernt" ("Something that I learned") and "Klima-Labor" ("climate lab") and is also responsible for a variety of other podcasts that ntv.de publishes. Herrmann is especially interested in how tech and money influence international trade and climate change.
Jenny Barke, RBB, Berlin
Jenny Barke is reporter and editor for the German public broadcast ARD. She works mainly for the local radio and the online editorial of RBB in Berlin. Besides covering local Berlin issues in news and reports, she is host of an ARD "Tagesschau" podcast, which deals with international issues. Barke is also a specialist on social media.
Janett Eger, MDR, Leipzig
Janett Eger works as an anchor and writer for MDR television. 
Among other things, she anchors the local TV magazine 
newscast "Sachsen-Anhalt heute" and the in-depth history 
program called "MDR Zeitreise". She also does longer in-depth 
reports on a wide variety of topics. She has a particular focus on 
East Germany society and political issues.
Julia Cruz, MDR, ARD, Leipzig
Julia Cruz is a reporter and editor for the German public broadcaster ARD. She works for two news stations in Berlin and Leipzig, especially for daily news programs. Cruz is a specialist on political and medical reporting.
Madeleine Hofmann, ZDF TV & Deutschlandfunk German Radio, Berlin
Madeleine Hofmann is a freelance journalist and news writer, working for media outlets such as the German public broadcaster ZDF and Deutschlandfunk Kultur radio. Hofmann specializes on social policy, generational justice and the diversity of political institutions, especially the represantation of young people in politics.
Friederike Rohmann, MDR TV, Leipzig
Friederike Rohmann is a reporter and editor for the German public broadcaster ARD. She works especially for daily TV news programs but also as a writer for documentaries. Rohman is in particular interested in topics concerning the climate crisis.
Mathis Trapp, WDR, Cologne
Mathis Trapp is a reporter, author and editor for the German public broadcaster ARD (West German Broadcast WDR). He works for several WDR radio stations such as the popular Eins Live in Cologne and television, especially for daily news programs. Trapp is specialist on politics, culture, architecture and traveling.
Sophie Wannenmacher, RBB TV, Berlin 
Wannenmacher is a 26-year-old journalist from Germany. She works for the ARD as an assistant to the editor in chief and is particularly interested in daily news and investigative reporting. She has also worked for radio stations in Austria and Germany as well as the commercial network RTL.
Laura Weber, RTL, Cologne
Laura Maria Weber is an editor and reporter for the business department of RTL and NTV. She especially deals with topics such as e-mobility, climate change and international markets and specializes in female finance and financial education in her work. Weber works for several TV programs at RTL and most of the time for NTV ́s business TV program.
---
February 22, 2023
RIAS alumni Dornblüth warns about long-term problems in Russia
RIAS alumni Gesine Dornblüth and her co-author Thomas Franke presented their new book "Jenseits von Putin" (Beyond Putin) to a RIAS Berlin alumni chapter gathering at the historic RIAS building's rooftop restaurant on Wednesday evening, Feb 22. The two radio correspondents who have spent much of the last decade reporting from and about Russia for German radio talked to the group of about 35 RIAS Berlin alumni and candidates for future programs about the findings in their new book.
They noted that they and those who were paying attention since about 2012 had been fully warned the war against Ukraine was looming. Sadly they said they see no near-term end to the fighting and make other ominous forecasts about things possibly getting even worse after Putin.
The Berlin alumni chapter's gathering, which was organized by the local Berlin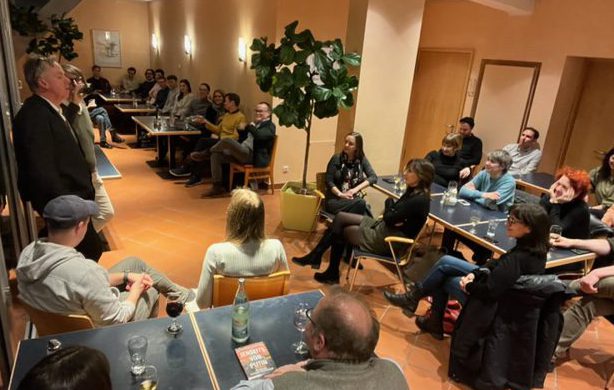 alumni chapter, was the latest in a series of talks and get-togethers designed to foster the alumni network. There are nearly 2,000 broadcast journalists in the USA and Germany who have taken part in RIAS exchange programs over the last 30 years.  Last month, the Berlin alumni chapter hosted a talk by RIAS board chairman Robert L. Greenan, from the USA embassy in Berlin.
There are RIAS Berlin alumni chapters in Berlin, Cologne, Hamburg, Mainz, Leipzig, New York, Washington and Los Angeles. Participants past, present and future are welcome to take part in the informal gatherings. There will be a big annual RIAS alumni get-together on June 2, 2023 in Berlin. Other events are planned in Washington DC on March 9 and in New York on March 17. Please write info@riasberlin.org for further information.
---
February 13, 2023
Alumni database for RIAS Berlin participants in USA, Germany on the way
The RIAS Berlin Commission is hoping to building a stronger and more transparent RIAS network and we need your help!
Over the years, many of former RIAS Berlin Commission program participants have expressed interest in being part of such a transatlantic network — an easily accessible network where alumni could be more easily and directly connected.
For that goal, RIAS Berlin alumni and US coordinator Pam Ortega has volunteered to try to put together an alumni database for everyone interested in connecting with their former group members as well as other Americans or other Germans from different years.
There are more than 1,900 RIAS alumni in the United States and Germany who have taken part in programs all the way back to 1993. We are hoping this database could lead to more RIAS alum meetings and contacts in various cities across Germany and the United States. Participation is entirely voluntary. 
There have been many timesin the past when, for instance, a German correspondent in Washington DC is planning a reporting trip to South Dakota or Texas and inquires with the RIAS office in Berlin if there is a RIAS alumni in, say, Sioux Falls or San Antonio who could possibly help with contacts to improve their reporting or when an American journalist in New York is eager to contact journalists in Berlin after a giant fish tank explodes and spills its contents out onto a busy street and is looking for possible video clips of the disaster.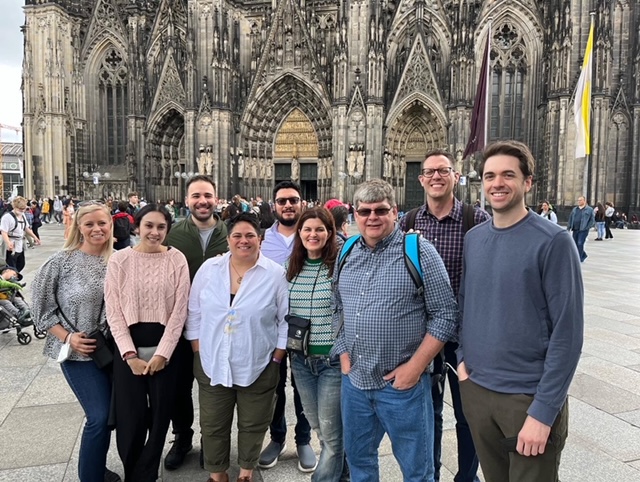 Or sometimes German and American journalists working on similar stories — such as the difference between how the United States and Germany deal with controversial historical statutes — will even work together on their stories and share their reporting work.
Their stories have aired in both countries and used some of the same soundbites.
Having a RIAS alumni data base would help members contact each other faster and more directly.
So please take a look at Pam Ortega's alumni survey and please participate.  Here is the alumni survey link: https://forms.gle/HpXefENMEGRw4yo7A
---
January 30, 2023
RIAS Berlin Media Prize – Career Changing Recognition for Local Journalists
When Texas TV journalists David Wagner and Monica Quintero were invited to take part in the RIAS Berlin Commission's Program for American journalists in 2019, they made a deal in advance with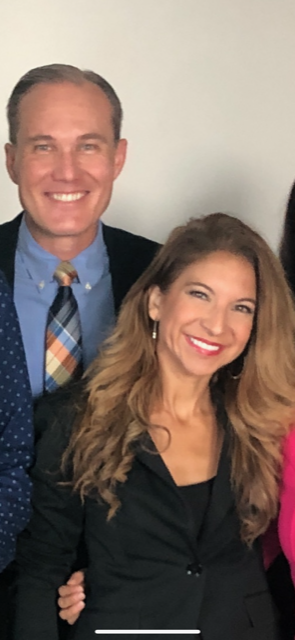 their respective stations in San Angelo and Midland-Odessa, Texas. The colleagues were able to take two weeks off of work to take part in the educational program in exchange for the promise to bring back some "content".
So they packed a DSLR camera, along with some lavalier microphones that could be plugged into their iPhones and they flew to Berlin.
In between the three to five meetings each day during the RIAS program's full schedule of daily meeting with German politicians, journalists and business leaders, Wagner and Quintero worked  together for their half hour special that took a look at some of the aspects of the program and their own observations. It was entitled "Beyond Borders: A Trip Abroad". Here is their award-winning film.
They sometimes worked late into the evening and night in their free time to work on their report. Wagner says his professional goal has always been 'to make a difference across the board", and they specially examined how German and Americans tackle a range of issues like gun control, immigration… and even walls. One of their segments compared the history of the Berlin Wall, with the debate over a wall at the southern US border.
With no crew, Wagner shot Quintero's interviews and she taped his, all with an iPhone and a DSLR. Once back home, they had to send scripts and voice tracks between KLST/KSAN in San Angelo, where Wagner was news director and Quintero's station, in KPEJ in Midland-Odessa.
"Beyond Borders: A Trip Abroad" aired on several stations in Texas and was submitted for the RIAS  Media Prizes in 2019. The next spring, the RIAS Media Prize jury chose it as  "Best Fellow Award" – one of five prestigious prizes awarded each year by the German-American exchange program. By winning the prize and the $1,000 award, Wagner also got another trip to Berlin to pick up the award (Quintero was busy preparing for her wedding and couldn't make it.).
"It was amazing to go back", says Wagner. "It's a feather in your cap that you won an international award."
It's a rare opportunity for local journalists working in markets across the United States, but one that's coming up again soon.
The RIAS Berlin Commission is welcoming submissions for its 2023 Media Prize for stories reported in 2022. A total of $10,000 in prize money is available for the slate of prizes. The deadline for submissions in Jan. 31, 2023. Please write to info@riasberlin.org for more information or take a look at the www.riasberlin.org website.
---
January 23, 2023
RIAS Berlin Media Prize Jury chair Gargiulo talks about competition as deadline nears
Michael Gargiulo, an anchor at WNBC TV in New York City, has been the co-chair of the RIAS Media Prize Jury since 2020 and a member of the independent German-American jury since 2018. There are three Americans journalists and three German journalists on the independent jury that has been awarding the prize annually since 1994. The other Americans on the jury are: Melissa Eddy, a correspondent for the The New York Times in Berlin; and Yami Virgin, a reporter at KAAB Fox in San Antonio, Texas. The German co-chair is Anja Heyde (a reporter/anchor at ZDF/MDR TV, Berlin/Magdeburg) and other members are: Helge Fuhst (editor-in-chief of Tagesthemen at ARD, Hamburg) and Christian Wilp (reporter at NTV, Berlin)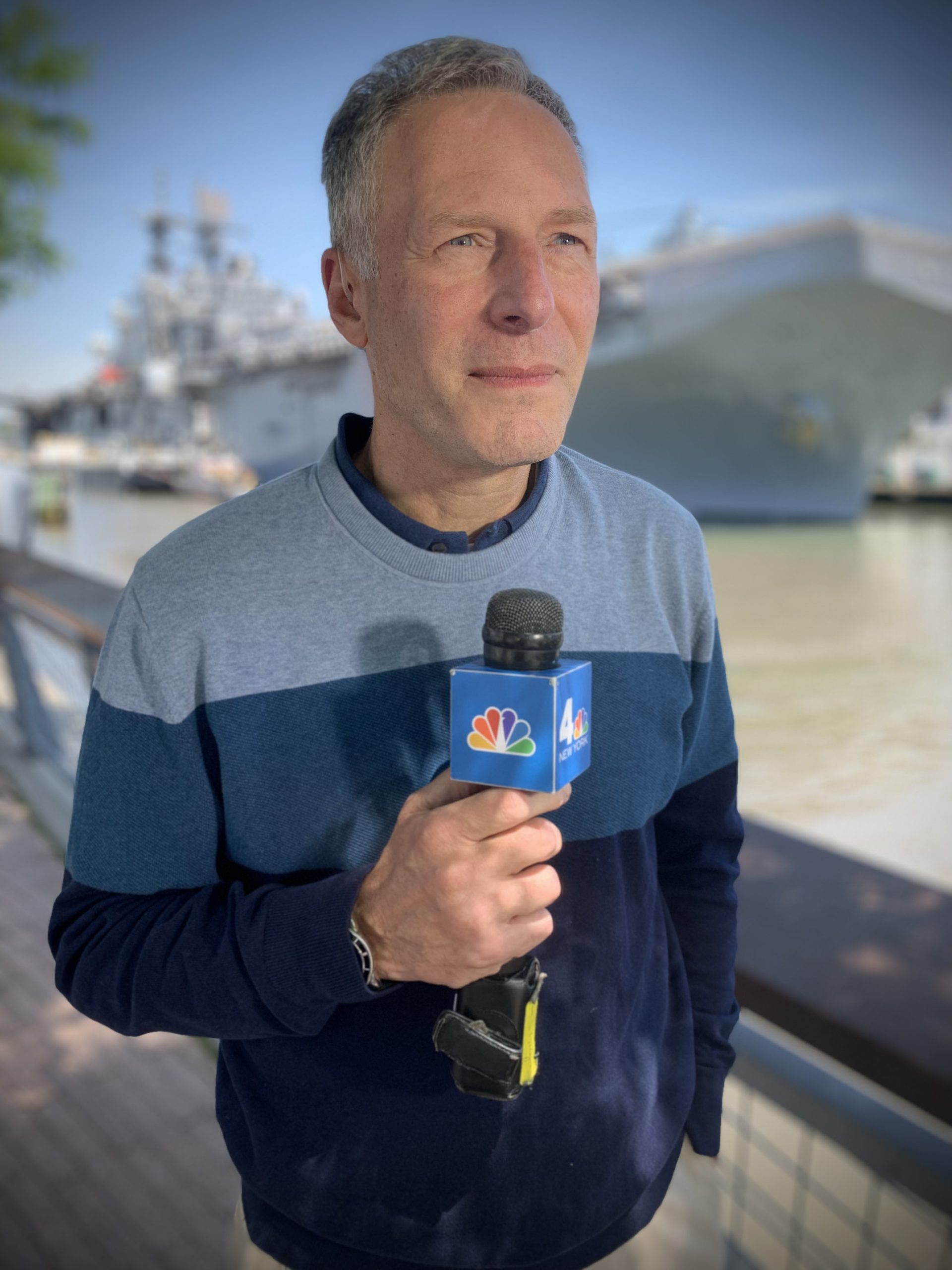 Question:
  Can you tell us, based on your many years' experience on the RIAS jury, what kind of story tends to grab the attention of the jury members? What kind of stories do jury members like to watch or listen to?
Michael Gargiulo: The stories that grab the judges's attention are the ones that are the most personal. I remember being so moved by Jan Philipp Burgard's story of a young German banker who died on 9/11. His father still drove his son's car and that video of him behind the wheel brought me to tears because it was his way of connecting with the child he will never see again.  We also are drawn to "I didn't know that " stories.  One of the best was when Bill Whitaker of "60 Minutes" visited a German prison housing its worst offenders and how their approach inspired change in Connecticut prisons. It went against everything we thought we knew about prison reform.
Question: Isn't it difficult, if not almost impossible, to judge American broadcast journalism stories and compare them in the same competition with German broadcast stories submitted? The media markets are so completely different with most of the submissions from the United States coming from commercial networks and are usually far shorter at just a few minutes to at most 12 or 15 minutes compared to many of the German submissions, which are often from public broadcasting networks and can run for 30 to 45 minutes or even longer?
Michael Gargiulo: Yes, absolutely!  I am a local broadcaster and have worked at six local
stations from Huntington West Virginia (WSAZ) to New York City (WNBC). No matter the market size, American journalists rarely have the time or resources our German colleagues have. I always try to look at what it took get get a story on the air. A good example is a Media Prize winning
entry by two Texas anchors… they shot a half hour special report while on their RIAS Program in Germany. No producers, no photogs, just their own effort on their own time . I appreciate that. At the same time, I have huge respect for the commitment our German colleagues make to try and understand what's happening  in America. Often, what's most impressive is the depth of their reporting, and not just the length or the size of the crew they had to work with. In the end, its the quality of the reporting that matters and that's ultimately what makes a winning entry .
Question: How do you and the jury bridge that transatlantic divide and yet still find outstanding submissions from both the United States and Germany each year?
Michael Gargiulo: It is a challenge because many German journalists came to the US in 2022 to do stories on the mid term elections, but we also want to encourage submissions from the American side of the transatlantic relationship. For that reason, I always ask my American colleagues to look at stories they did that may involve Germany …it could be about a German company operating in their area.. it could be a National Guard Unit on their way to train Ukrainian soldiers at the complex in Grafenwoehr. Many times, there are stories done about the Cold War, education …even wind power in Germany. US journalists are used to submitting for Emmys and AP
Awards and Murrows… we have to get the word out to include the RIAS Media Prize in their minds as well. Also, this is one of the hardest parts of the RIAS Media Prize jury but also one of the most satisfying things at the end of the day – we are able to find a half dozen outstanding stories that do bridge that transatlantic divide when it comes to broadcasting. We've discussed having separate. categories for American and German entries… but I honestly feel that is contrary to the spirit of RIAS because RIAS Berlin Commission is trying to build bridges and find common ground between the USA and Germany so that spirit has  to be on display with the winners of the RIAS Berlin Commission. The winners are simply outstanding pieces of journalism.
Question: Can you talk a little bit about that buzz in the jury room (or lately in the jury zoom talks) when the jury starts talking about a radio or tv or digital story that really seems to excite everyone or almost everyone in the room? Isn't that a powerful feeling when pretty much everyone in the jury thinks 'Oh my god, this story is really special'?"
Michael Gargiulo: It always happens!  Especially when we first get together and just start naming some of the submissions we like… there are always one or two stories that seem to some up spontaneously. I always think that's a good sign that we are going to agree right away on some of the categories.
Question: What happens, in general, when the jury seems divided or even hopelessly divided and unable to pick a winner in one category? What do you, as jury co-chair, do to help break the deadlock?
Michael Gargiulo: It's like building a coalition in the Bundestag….ok , maybe not that difficult. I find a lot of our differences are cultural. I remember one year, there were some entries that involved a lot of live reporting… the Americans were really impressed because live reporting is really valued at US TV stations. The Germans were more like 'Big deal.. they were just observing what was going on."  When we have a deadlock on a particular category, as a co-chair (along with my colleague Anja Heyde), I always ask everyone to take a step back and discuss with their fellow jury members what they liked and did not like about a story.  Then we try again to reach a compromise.
Question: You've been on juries that have picked some really  powerful TV film stories as the RIAS grand prize winners in recent years – such as the CBS News "60 Minutes" story you mentioned earlier from Bill Whitaker on how Connecticut has successfully adopted some of the rehabilitate-the-prisoner policies used in Germany instead of the lock-em-up-for-life policies in the USA, an ARD TV story from Ingo Zamperoni on how one journalists' family was so badly divided politically over President Donald Trump and that WeltTV story from Jan Philipp Burgard on how an elderly German couple successfully fought to have a memorial in Germany for the dozens of Germans who died in the 9/11 attacks in the USA. What do you think of those grand prize  winners and do you have any special favorites?
Michael Gargiulo: All those stories are among the very best winners we have chosen. Jan
Philipp's 9/11 story had special meaning for me as a New Yorker, because 25 graduates and family members from my high school died on September 11th. I could really relate to Ingo's story on his American family and their political divisions because it's something so many American families wrestle with. I love history and so many of the winning entries have been about the legacy of the Cold War or about the era of a divided Berlin.. it's fascinating to watch those stories come alive
again.
Question: When will the 2023 jury meet and pick its winners?
Michael Gargiulo: Our jury is ready to roll! We will start reviewing the entries right after the
submission deadline on January 31st… we are hoping to get together (virtually) at the end of February for our big meeting to talk about the finalists in each category and decide on the winners.
Question: Anything you'd like to add?
Michael Gargiulo: Yes.. two things . I love the fact that the Media Prize is for journalists and it's judged by a panel of working journalists. I think we appreciate what went into these stories and what truly makes a winning entry. Secondly, I would urge all my colleagues to go back through the work they did in 2022..maybe you didn't travel to the US or to Germany, but your stories involved the transatlantic relationship in some way ..if so please enter for this year's Media Prizes.
---
January 11, 2023
RIAS Alumni donations rise again in 2022
Private donations to the RIAS Berlin Commission climbed to a record total of 22,100 EUR in 2022 — with contributions coming from 96 alumni and friends of RIAS in Germany (54) and the United States (42). Ninety-six was the largest number of donors and largest total amount contributed in a single year to the RIAS Berlin Commission since its donation drive program was launched in 2016. The total in 2022 was more than twice as much as in the previous record year of 2019, which was right before the Covid-19 pandemic, when a total of 10,925 EUR was donated.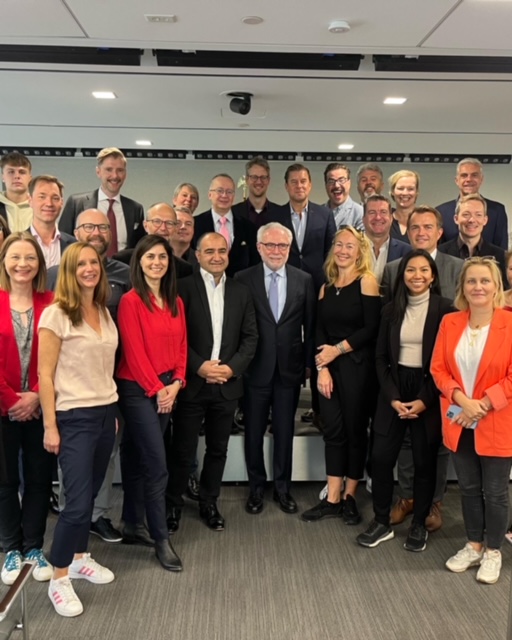 "It's really fantastic to see how many RIAS alumni and friends of RIAS made contributions in 2022," said RIAS Berlin Commission Executive Director Erik Kirschbaum. "It shows how much energy and enthusiasm there is out there from former participants to give something back for their life-changing experiences on RIAS programs and to want to stay connected to help keep the spirit of RIAS alive for future participants and future programs."
Even though alumni donations have a greater tradition in the United States than in Germany, RIAS Berlin Commission is committed to sharing German customs with Americans and American customs with Germans. That has been the magic transatlantic recipe in developing the donation culture among RIAS alumni in both countries, Kirschbaum said. He added that every euro or dollar of the donated funds would be put towards adding spots on the RIAS exchange programs – eight are planned in 2023 with a total of about 140 participants.
Those generous donations in 2023 will help make it possible to expand the exchange programs in 2023.  The tax-deductible donations in 2022 included 13,130 EUR from 54 alumni in Germany (up from 42 in 2021) and $8,975 from 42 alumni (up from 16 in 2021)  in the United States
There was a wide range from individual donors in 2022, from $50 to $750 in the United States and 30 euros and 1,000 euros in Germany. RIAS Berlin Commission says a big thanks to all donors!
Large donors (200 euros or more) included: Michael Gargiulo,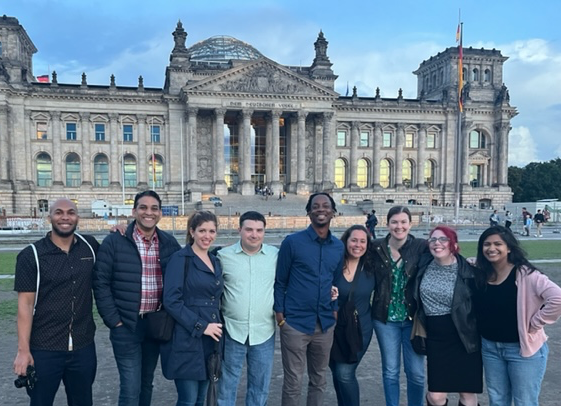 Erik Kirschbaum, Martin Richter, Nadja Kriewald, Isabelle Körner, Birgit Lamhammer, Dilek Üsük, Kristian Wiegand, Andre Schuenke, Susan Falkenstein, Daniel Pokraka, Christel Blanke, Anne Sieger, Helge Fuhst, Matthias Bähr, Gesinde Dornblueth, Zlatin Nikov, Michael Stang, Cornelia Gerhard, Janelle Dumalaon, Damla Hegimoglu, Annika Witzel, Okka Gundel, Sarah Williams, Mareike Makosch, Roseanne Gerin, Gregor Schmalzried, Colin Ward, Thomas Demane, Sabine Krebs, Brittany Silverstein, Suzie Herman, Erika Angulo, Bonnie North, Scott Neuman, Ingo Zamperoni, Nadine Bader, Theresa Greim, Andreas Büttner, Nazan Gökdemir, Christian von Rechenberg, Marc Krüger, Nadine Jantz, Najima Joussaoui, Heinz Neno Kampmann, and Julius van de Laar.
The RIAS Berlin alumni chapters set up in Hamburg, Berlin, Cologne, Rhine-Main, Brussels, New York, Washington and Los Angeles are helping spread the message on donations. The alumni chapters play the central role in selecting up to about 30 participants for the 2023 one-week alumni programs in Cologne/Munich in late September and Los Angeles in late October.  With more than 2,000 alumni over the 30 years, the RIAS Berlin Commission is hoping to double the amount of donations in coming years.
The RIAS Berlin Commission's annual Media Prize awards ceremony planned for June 1 in Berlin. There will also be a panel discussion and alumni get-together the following evening in Berlin on June 2. All alumni are cordially welcome to attend both events. In the United States, alumni get-togethers are planned for Washington DC on March 9 and in New York City on March 17. There will also be a series of alumni events at the RTDNA Excellence in Journalism convention.
---
December 6, 2022
Martin Richter is RIAS Alumnus of the Year 2022
Martin Richter, senior producer and reporter at Phoenix TV in Bonn, was honored by the RIAS Berlin Commission as Alumnus of the Year 2022 for his efforts to bring American and German journalists together. Richter participated in a RIAS program in the U.S. for the first time in 2018 and has put his heart and soul into co-leading the Cologne alumni chapter for the past four years.  He has helped organize two groups of 30 and 42 German RIAS alumni for a week-long program to New York in 2021 and Washington DC in October 2022.
He has also been a guest speaker for American journalism groups in Germany for many years, recruiting German journalists for RIAS programs and helping to increase the number of applications from Germany for the RIAS Media Prize.
How does it feel to be selected 2022 Alumnus of the Year?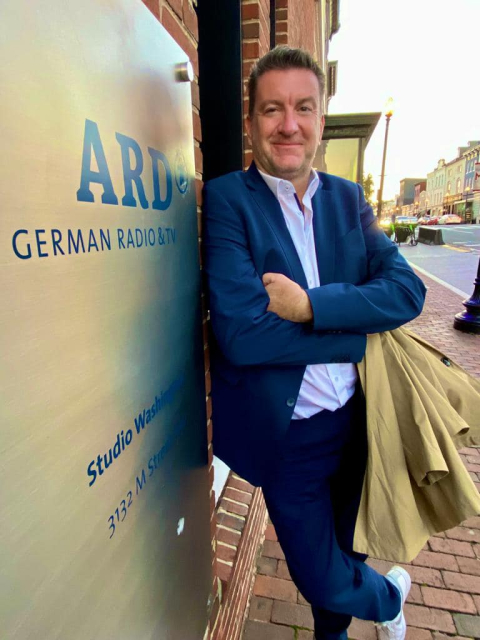 Being RIAS Alumnus of the Year 2022 is really a very great honor for me and makes me extremely happy. The award is a confirmation of my work and my commitment to RIAS, which I enjoy very much. Above all, I am pleased about the many positive feedbacks from RIAS alumni about my election – the feedback is very motivating for the future.
Why are you so interested in voluntarily being involved so extensively in the RIAS Alumni Network?
I really enjoy working for RIAS because I greatly appreciate the spirit behind RIAS and its network. The cohesion, the lived idea of the transatlantic bridge and the exchange with the American colleagues is a great enrichment – professionally and privately.
Doesn't all this take an awful lot of time?
No, above all, it gives me great pleasure to work for RIAS. I like to take the time for it. I always enjoy organizing/coordinating the Cologne chapter, and I see the time for that as a benefit. Meeting the alumni from Germany and America as well as the new participants of the programs is always an enrichment and a "reward" for the time invested.
Wasn't it difficult to organize the alumni programs in 2021 and 2022? How difficult was it to nominate the 10 candidates from the 150-strong Cologne alumni chapter?
The selection of participants for the alumni trips is never easy, as there are always more alumni applying than there are places available. What matters most to us is whether, how and in what form the applicants get involved in the chapter work and that they donate to RIAS. Diversity is also an important aspect for us, as well as a good mix of participants from private and public broadcasters. We will suggest possible participants and Erik Kirschbaum will make the final selection. Los Angeles 2023 will certainly be a special trip – we already have a lot of applicants.
Are you satisfied with the alumni programs have unfolded?
The experiences I had in New York in 2021 and Washington DC in 2022 thanks to RIAS were really great. The appointments on site, the meetings with journalists, politicians and experts in US politics are just fantastic in this diversity. To be so close to politics, to journalists reporting from the USA, is unique and valuable in this form. Whether professionally or privately: every RIAS trip is a view over the edge of one's nose and a broadening of one's personal horizon!
What could be done better?
I think we have to be careful that RIAS offers these and other trips within the possibilities of the participants. Especially young colleagues or single parents are not in such a good financial position that they can easily afford the program. This should not become an obstacle to applying. RIAS should keep this in mind. Also, the size of the group (e.g., the alumni group) should not exceed what is feasible. The effort of organizing and implementing the trips on site should not be underestimated.
What was the difference between your first trip in 2018 and the Alumni Program?
My first trip with RIAS to the US in 2018 was a super program with a really great group. To this day, I still keep in touch with most of that group and reuniting at the alumni trips is always a great pleasure. The experiences in the USA weld us together. In 2018, we were all still "new" to the different experiences in the US. On the alumni trips, there are many experienced participants who contribute even more with their knowledge and experience. This is always exciting to observe and experience. You can always feel the deep RIAS connection and it is one of the core characteristics of each group.
How can the RIAS Alumni network be strengthened?
I think we are already a very strong and large network! It's incredible what Erik Krschbaum has done in this regard! In the meantime, we also have RIAS chapters in Southern Germany and Hesse and the cohesion is really great.
How does all this work in Cologne?
Since I've been RIAS Chapter Leader Cologne, the number of members in our chapter has grown steadily. In 2022 we are at about 150 people on our mailing list- that's great! At our chapter meetings there are usually 20-30 members present, which is great and every time a very good exchange among each other. But the whole thing is expandable. The pandemic has slowed down our work for RIAS a lot, but I am in good spirits for 2023. Of course, I would like to see even more active members who contribute to the chapter work with ideas and suggestions. In this regard, the annual alumni program is a good approach – you can qualify yourself through dedicated cooperation.
Does the Alumni Network have any advantages for you personally?
100%. In 2018, I was in the USA as a live reporter for my channel phoenix on the occasion of the midterms. Shortly before, I had completed the RIAS program in New York, Washington DC and in Tulsa, Oklahoma. Through RIAS I got important contacts in the USA, which were valuable for my work and still are today. Some contacts even turned into friendships – what better way to talk about a network?
Why do you do so much for RIAS?
Because RIAS itself has enabled me to do so much and continues to do so today. I want many colleagues (young and old) to have the same experience and benefit from the great RIAS spirit. It is a transatlantic network that is second to none.
What do you like most about RIAS? What do you like least?
The cohesion, the spirit of RIAS and the exchange with German and American colleagues. as a network across the Atlantic and back is unique in this form. I would like to see even more alumni getting involved and contributing to further strengthen and expand the RIAS network. "Spread the news" is an important component of this – many Kolleg:inenn still know far too little about the opportunities RIAS offers. I would also like to see the participants of the programs see RIAS as more than just a stop on their resume and give something back to RIAS – not just a donation.
---
November 28, 2022
Enter the RIAS Berlin Media Prize competition, win a trip to Berlin
Journalists in the United States and Germany are invited and encouraged to submit entries for the $10,000 RIAS Media Prize competition. It's a truly transatlantic competition with American and German  radio, TV and digital journalists putting up their best work on issues that touch upon transatlantic issues broadcast in 2022 — anything from political campaigns in the USA from a German perspective, the impact of the climate crisis on both countries or how the United States reopened its borders for EU citizens at the end of the Corona pandemic.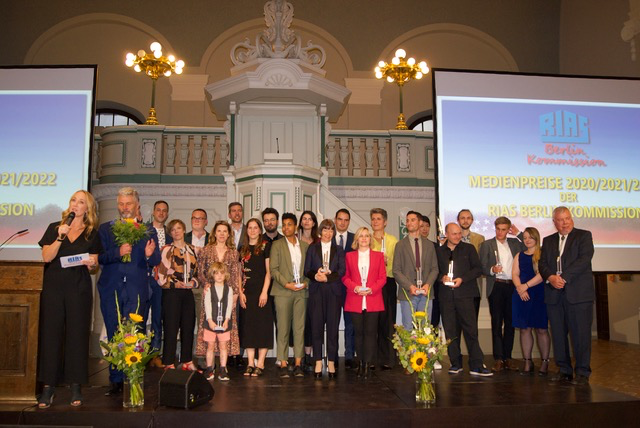 The 2023 winners in the radio, TV and digital categories are invited to take part in the gala awards ceremony in Berlin in June. RIAS alumni who worked on a story during their fellowships or shortly thereafter are also encouraged to submit their work for a special "fellow award" category. The independent jury will review all entries submitted by January 31, 2023 in February and the winners will be announced right afterwards. The winning entries will receive $1,000 in prize money while one grand prize winner selected by the jury will receive $5,000. Some of the recent winning entries have included Bill Whitaker from CBS News "60 Minutes", and Clare Toenskoetter from The New York Times' podcast The Daily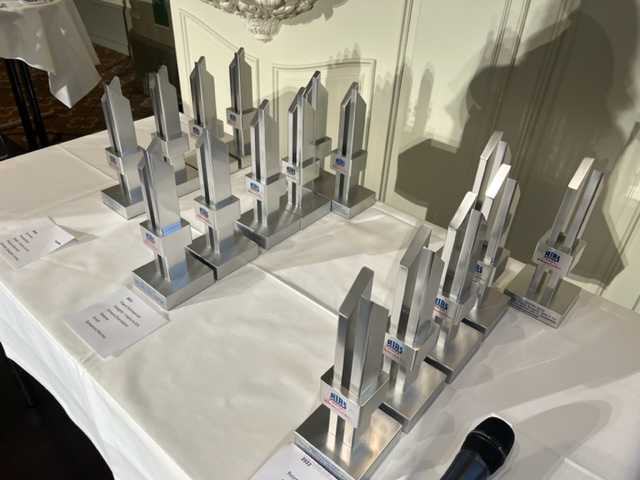 Here is a link with more information on how to submit your entries. Also, please encourage other journalists you may know to apply — or whose work you may have seen or heard.
Ideally entries submitted will:
  go beyond daily and routine reporting
  promote dialogue on similarities and differences between the two countries
  stand out thematically and/or in their execution
  take on new questions in a creative way
critically examine and make diversity of social reality clear
contain interesting ideas for transatlantic debate
encourage reflection on problems and solutions
question clichés about Germans or Americans
describe trends in everyday life of general interest
contribute to mutual curiosity and understanding
 strengthen democratic and societal values
Please write to info@riasberlin.org for further information.