News & Events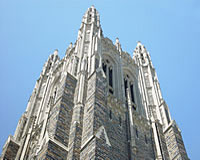 October 20 – November 15, 2013
Two German journalists participated in the Visiting Media Fellowship Program of the Duke University, Durham, NC with field trips to New York City and Washington D.C.
---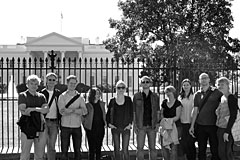 October 14 – November 1, 2013
Ten German journalists participated in the U.S. Fall Program 2013, with the first week in Washington, D.C. and the third and last week in New York City. Individual internships in their second program week gave them a chance for a close look at U.S. radio and TV stations.
Read more…
---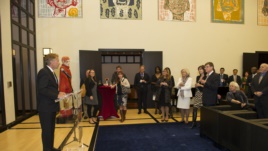 October 25, 2013
Deutsche Welle / VoA / Goetheinstitut / RIAS BERLIN COMMISSION
Panel Discussion "New Media — New Freedom?"
Goethe Institute, 812 Seventh Street, NW, Washington, D.C. 20001
Read more…
---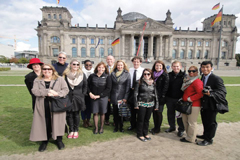 September 16–28, 2013
Fourteen U.S. journalists participated in the Germany Fall Program 2013 with a major focus on the German elections on September 22. They spent the first week in Berlin and traveled on to Erfurt, Frankfurt/Main (European Central Bank), and Brussels (European Commission, NATO).
Read more…
---

August 24–26, 2013
"Excellence in Journalism" Convention in Anaheim, CA
U.S. program coordinator Jon Ebinger informs guests about the RIAS Germany programs at the info booth of the RIAS BERLIN COMMISSION
Read more…
---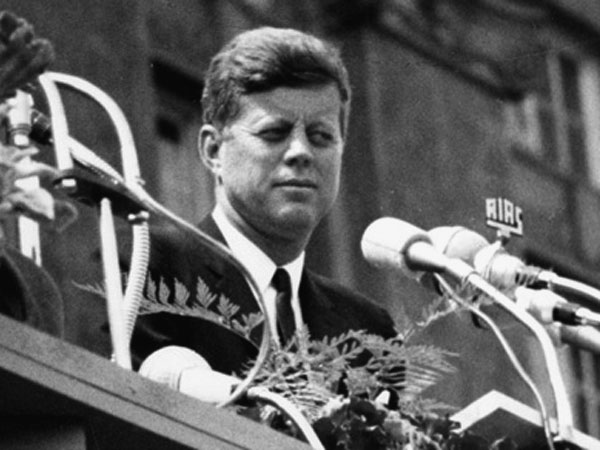 June 26, 1963–2013
50 years ago, on June 26, 1963, John F. Kennedy assured the people of Berlin of the U.S. commitment to the city with his legendary words "Ich bin ein Berliner!"
Read more… in "History" ?
alt: https://riasberlin.org/news/rnew-1306-kennedyrede.html
---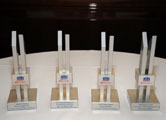 June 24, 2013
Award Ceremony 2013 (Schoeneberg City Hall, Berlin)
celebrating the 50th anniversary of the John-F.-Kennedy speech "Ich bin ein Berliner."
---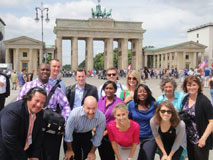 June 10–24, 2013
Thirteen U.S. journalists participated in the Germany Summer Program 2013 with visits to Berlin, Cologne, Bonn, and Brussels. 10 participants than returned to Berlin to attend the 2013 Award Ceremony of the RIAS BERLIN COMMISSION on June 24 at Rathaus Schoeneberg
---

June 10–14, 2013
Five RIAS Fellows were among the approx. 40 participants of the U.S. Round Table Seminar on the "Euro Crisis" in Berlin, Frankfurt, and Strasbourg (Offenburg), organized by the Robert Bosch Stiftung.
Read more…
Draft Agenda…
---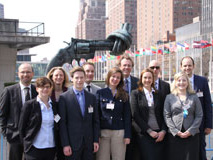 March 18 – April 5, 2013
Eleven German journalists participated in the U.S. Spring Program 2013, with the first week in Washington, D.C. and the third and last week in New York City. Individual internships in their second program week gave them a chance for a close look at U.S. radio and TV stations.
Read more…
---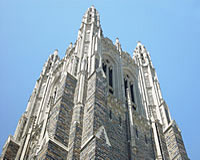 March 10 – April 6, 2013
Two German journalists participated in the Visiting Media Fellowship Program of the Duke University, Durham, NC, with field trips to New York City and Washington, D.C.
Read more…