News & Events
2012
20 Jahre RIAS BERLIN COMMISSION
---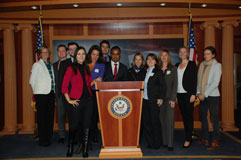 October 29 – November 16, 2012
12 German journalists participated in the U.S. Fall Program 2012 with the first week in Washington DC and the last week in New York. They had the chance to observe the U.S. elections on November 6 in their second program week during their internships at radio and TV stations in different parts of the United States.
Read more…
---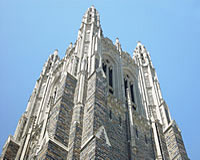 October 21 – November 16, 2012
Three German journalists participated in the Visiting Media Fellowship Program of the Duke University, at the time of the U.S. elections on November 6, 2012.
Read more…
---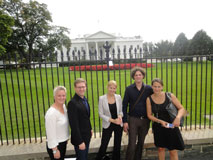 September 20–29, 2012
U.S. Election Special Program.
Five German journalists from major public and private TV news rooms participated in a ten-day program on the U.S. elections with visits to Ft. Lauderdale for the RTDNA/SPJ "Excellence in Journalism" Conference; to Texas A&M University / George Bush School of Government, College Station, TX, Austin, and Washington, D.C.
Read more…
---
September 22, 2012
20th Anniversary Reception of the RIAS BERLIN COMMISSION and meeting of U.S. Fellows, coinciding with the "RTDNA/SPJ Excellence in Journalism" conference at the Marriott Harbor Beach, Ft. Lauderdale.
Read more…
---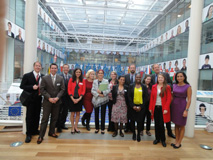 September 3–16, 2012
12 US journalists participated in the Germany Fall Program 2012, which took them to Berlin, Dresden, Prague and Brussels
Read more…
---

July 13, 2012
The RIAS BERLIN COMMISSION condoles the Hockeimer family on the death of Henry Hockeimer
We mourn the passing of one of the founding members of the RIAS BERLIN COMMISSION. Henry Hockeimer represented the United States of America in the negotiations, which led to the establishment of the RIAS BERLIN COMMISSION by the German-U.S. agreement on May 19, 1992.
During his following 20 years on the board of the RIAS Berlin Commission, Henry Hockeimer was always a strong advocate for the German-US exchange programs of the RIAS BERLIN COMMISSION. He never missed the chance to meet with the visiting German groups in Washington D.C. or in New York, always paying attention to the feedback of the participants and constantly trying to improve the already very successful RIAS program even further. We could always count on him as wonderful friend and great supporter. Henry will be very much missed, and will always be remembered by all who have been and still are part of the RIAS BERLIN COMMISSION. (Erik Bettermann, Chairman, on behalf of the RIAS BERLIN COMMISSION)
---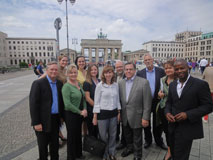 June 11–23, 2012
11 U.S. journalists participated in the German Summer Program 2012. The participants stayed one week in Berlin and then traveled to Erfurt, Cologne and finally Brussels in the second program week. RTNDA executive director Mike Cavender reports
Read more…
---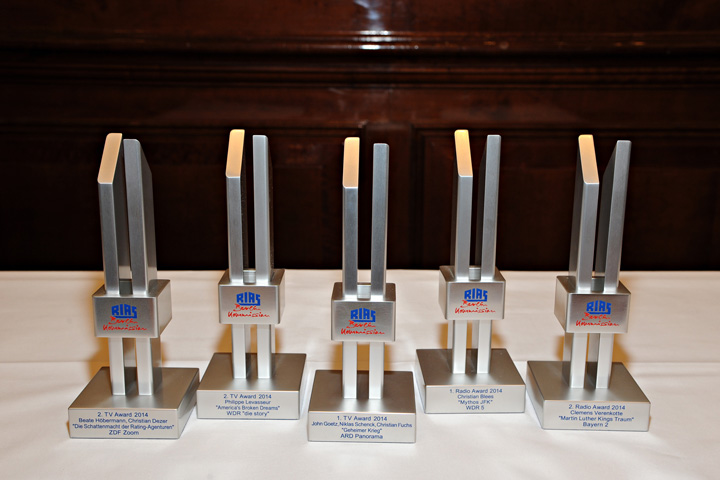 May 23, 2012
20 Years Anniversary of the RIAS BERLIN COMMISSION
& Radio, TV, and New Media Awards 2012 Ceremony at Schoeneberg City Hall (Rathaus Schöneberg) in Berlin.
---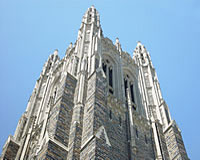 March 19 – April 13, 2012
2 German Journalists participated in the Duke University Media Fellowship
---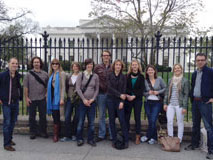 March 19 – April 6, 2012
Ten German Radio- and TV Journalists participated in the U.S. Spring Program 2012. One week in Washington D.C.; one week visiting U.S. radio and TV stations for an individual internship; one week in New York with a visit to United Nations and political talks.
Read more…