20 YEARS RIAS BERLIN COMMISSION & RIAS RADIO, TV
AND NEW MEDIA AWARDS 2012
May 23, 2012
20 Years RIAS BERLIN COMMISSION was the theme of the Radio, TV, and New Media Awards 2012 of the RIAS BERLIN COMMISSION for outstanding radio, TV and new media contibutions for the mutual German-American understanding at Schoeneberg City Hall in Berlin on Wednesday, May 23, 2012.
Guests of Honor and Guest Speakers were the Honorary Chairmen of the RIAS BERLIN COMMISSION, Minister of State Bernd Neumann, Representative of the Federal Republic of Germany for Culture and the Media, and H.E. Ambassador Philip D. Murphy, Ambassador of the United States of America to Germany. Music entertainment by United Big Band Berlin.
Special guests were the two signatories of the "German-U.S. Agreement to promote Friendship and Understanding in the Field of Broadcasting" on May 19, 1992, former Federal Minister of Interior Dr. Rudolf Seiters and U.S. Ambassador Robert M. Kimmitt. Each of them was honored by the RIAS BERLIN COMMISSION with a "Certificate of Appreciation".
U.S. President George H.W. Bush and Chancellor Dr. Helmut Kohl, under whose governments the RIAS BERLIN COMMISSION was established in 1992, had sent congratulatory messages on the occasion of the 20th anniversary.
---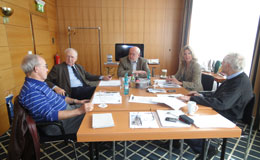 Meeting of the Jury in Berlin, April 2012:
John Dancy, Claus Detjen, William Skane,
Dr. Melinda Crane, Dieter Schröder
---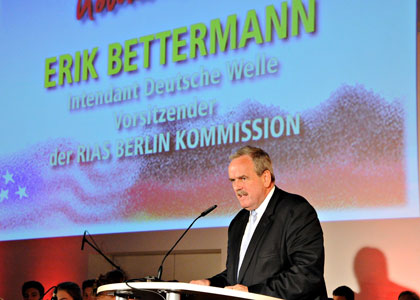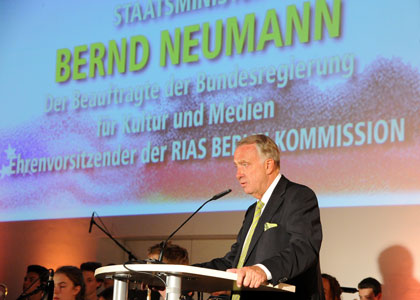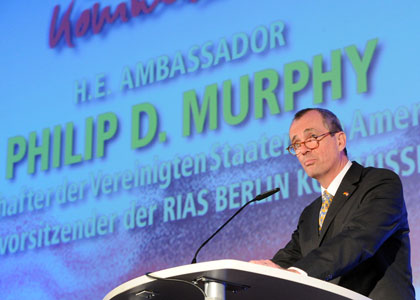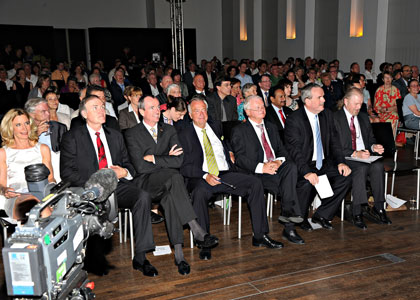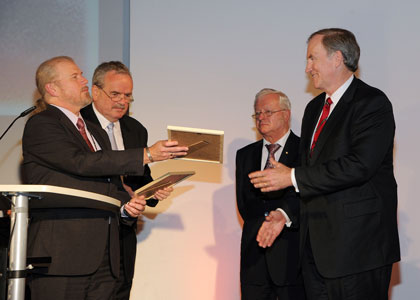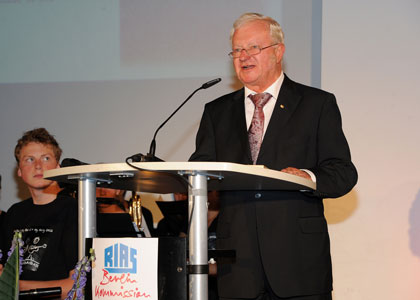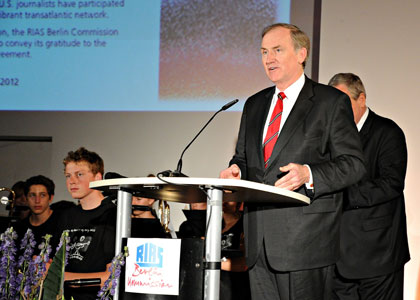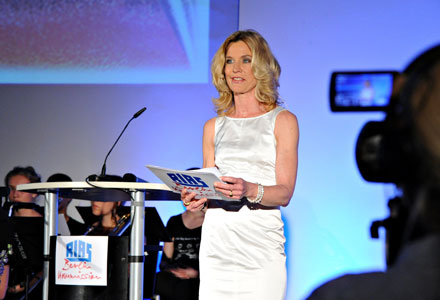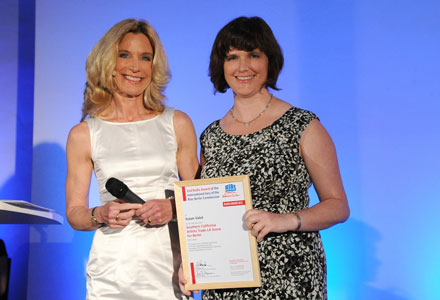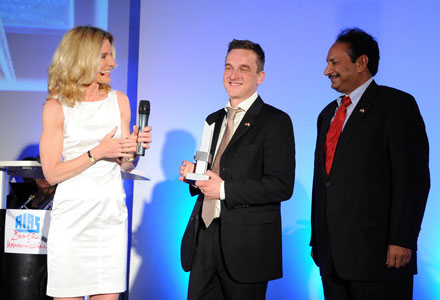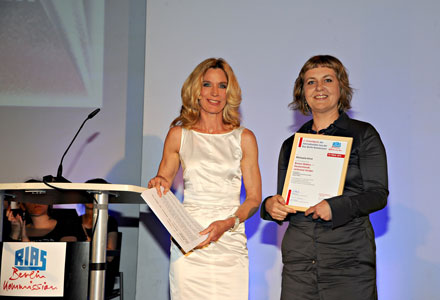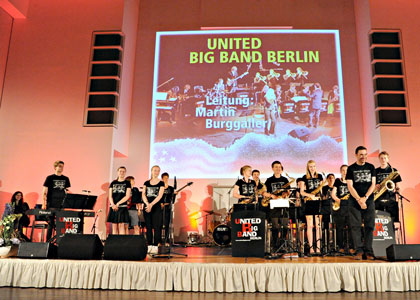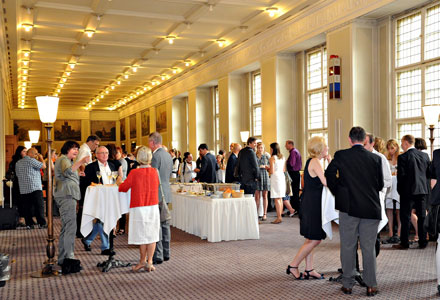 ---
THE AWARD WINNERS
Awards honor the following radio and TV productions which made special contributions to the mutual understanding between the people of Germany and of the United States of America.

1st TV Award
Joel Waldinger
Wisconsin's Nazi Resistance: The Mildred Fish-Harnack Story (WPT Wisconsin Public TV)
https://wpt.org/naziresistance
Joel Waldinger tells the story of Mildred Fish-Harnack, the only American woman executed on direct orders from Adolf Hitler for her role in the Berlin resistance movement. Along with her German born husband Arvid Harnack, she belonged to the underground resistance group known as Rote Kapelle, which passed intelligence information about Hitler's Third Reich to the Americans and Soviets. For that Mildred Fish-Harnack was vilified during the cold war as a communist. The true scope of her story emerged only after CIA, Stasi and KGB archives were opened. — This outstanding and moving TV documentary is a personal mission of filmmaker Joel Waldinger, which took him five years to complete.
---

2nd TV Award
Michaela Kirst
Brown Babies. Deutschlands verlorene Kinder (Arte)
"Brown Babies – Deutschlands verlorene Kinder" tells the story of babies, fathered by African-American soldiers with German women in the years after the war. Pressure was exerted by both the American and German governments, who saw these brown babies as an awkward problem. Many oft them where given up for adoption and sent to live with African-American families in the U.S. Now in middle age the brown babies return to Germany to seek their birth families. Michaela Kirst's documentary for Arte sheds light on a painful chapter of German American post war history.
---

1st Radio Award
Thilo Guschas
USAllah. Der islamisch-amerikanische Traum (NDR Info)
"USAllah — the Islamic-American Dream" is a NDR-feature about the seven million Muslims living in the United States. Nowhere in the Western world are Muslims as well integrated as in the US. Their education level is above average, they are lawyers, IT-specialists and scientists. Thilo Guschas shows how the American dream of a successful business career became true for a Muslim from India — with one exception: active political participation.
---

2nd Radio Award
Susan Valot
Southern California Artists trade LA Art Scene for Berlin (KPCC Radio)
https://www.scpr.org/news/2011/09/30/29173/socal-artists-trade-la-art-scene-berlin/
The second prize goes to Susan Valot for a feature on artists from southern California, who find in Berlin an energizing and inspiring arts scene. Trading glamour for grit, the young artists stay in Berlin, because here, art is taken seriously – but not always every day life.