RIAS RADIO, TV, AND NEW MEDIA AWARDS 2007
May 12, 2007
Celebration of the 15th anniversary of RIAS BERLIN COMMISSION and ceremony for the RIAS BERLIN COMMISSION Radio, TV and New Media Awards 2007 for outstanding radio, TV and new media contibutions for the mutual German-American understanding. Hauptstadtrepräsentanz Deutsche Telekom, Berlin
15 Years RIAS BERLIN COMMISSION 1992–2007
On May 19, 1992 the Government of the Federal Republic of Germany and the Government of the United States of America the RIAS BERLIN COMMISSION signed the agreement that promotes the exchange of persons and information in the field of broadcast journalism between the two countries.
---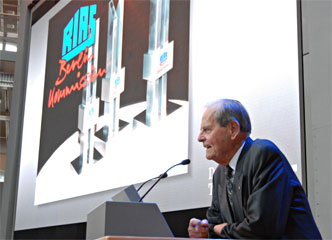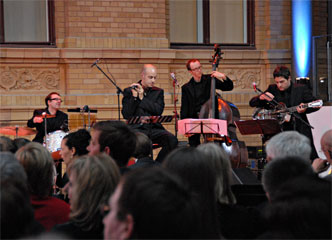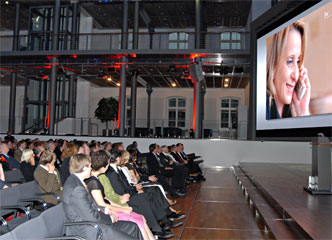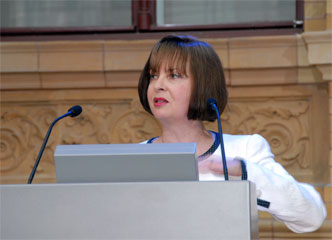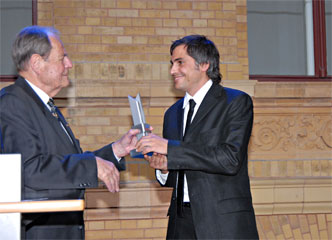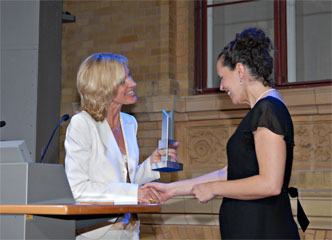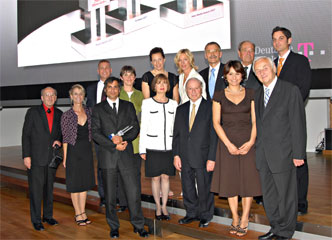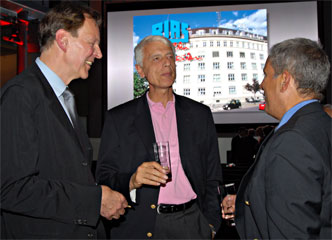 ---
Presentation of the Radio, TV, New Media Awards 2007 of the RIAS BERLIN COMMISSION
Music Entertainmant by Daniel Mattar's Fantastic Country
Reception of the RIAS BERLIN COMMISSION
---
THE AWARD WINNERS
Awards were given to the following radio and TV productions which made special contributions to the mutual understanding between the people of Germany and of the United States of America.

Radio Award
Emily Harris
The Changing Face of Berlin (National Public Radio)
Last year's second-place winner Emily Harris of National Public Radio continued her outstanding record of explaining Germany to Americans with this nuanced and beautifully produced radio story of controversial architectural changes in Berlin. She used the script to reveal the identity crisis that still troubles Germans from the former GDR. It is a technique Harris uses often… telling a big story by telling a small one… the specific example that reveals a larger principle.
---

TV Award
Peter Gerhardt
Papa macht Urlaub vom Krieg (Hessischer Rundfunk)

Peter Gerhardt and his colleagues at Hessischer Rundfunk used basic television techniques to allow us a glimpse of the tension felt by a German-American family as the father/husband serves in the army in Iraq. Supplementing a cinema verite approach with a spare script, the team accompanied Susanne Flum and her children Alisa and Kevin as they waited for Sergeant First Class Jim Flum to arrive for a two-week home leave. This is a powerful and compelling look at the effect of the war on those who fight it in Iraq — and at home.
---

New Media Award
Christina Pino-Marina
A Life Lived in 4/4 Time (Washington Post)

Christina Pino-Marina created her profile of a World War Two Hitler Youth who lucked into a life of jazz in the United States for both the Washington Post website and cable television. She shot the video, conducted the interviews, wrote and narrated the script, edited the video, and helped design the story's web page. It was a model of a new media journalist's work that crosses boundaries and helps redefine the journalist's craft of storytelling in the 21st century.