USA-Redakteursprogramm 2012
SONDERPROGRAMM ZU DEN U.S. WAHLEN 2012
20. – 29. September 2012
Fünf deutsche Nachrichtenredakteure von wichtigen öffentlichen und privaten Fernsehstationen nahmen an dem Sonderprogramm zu den U.S.-Wahlen teil. Stationen der Informationsreise waren Ft. Lauderdale mit der RTDNA/SPJ "Excellence in Journalism"-Konferenz; die Texas A&M University / George Bush School of Government, College Station, TX, Austin, TX, und Washington, D.C.
---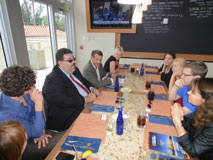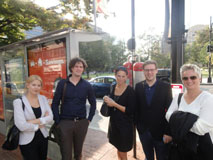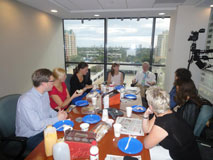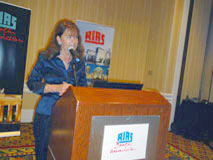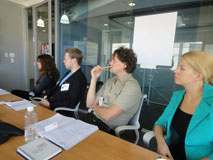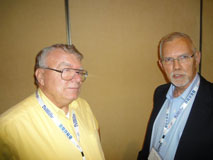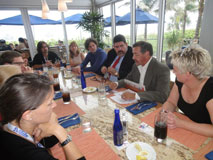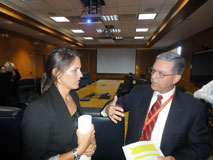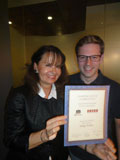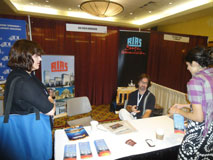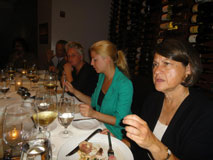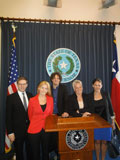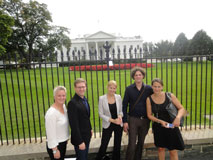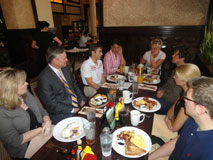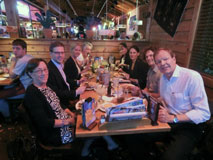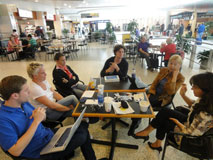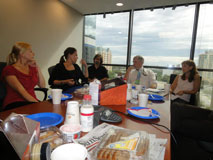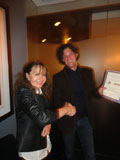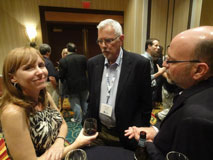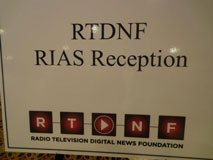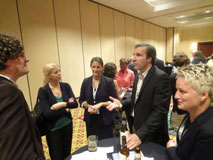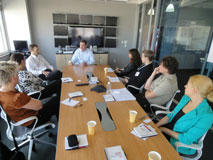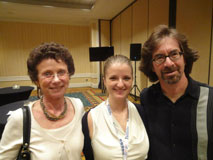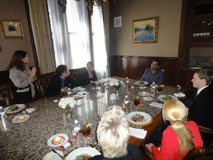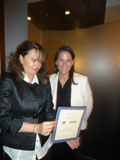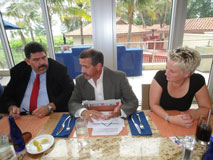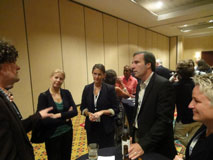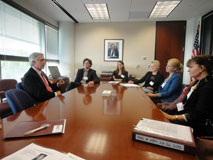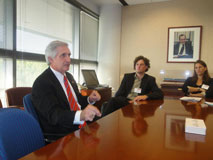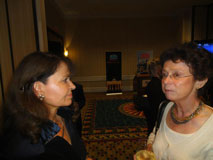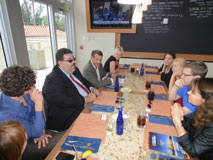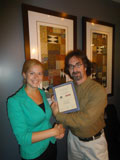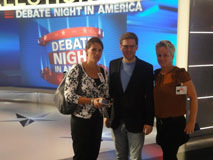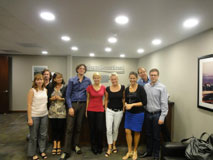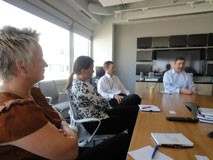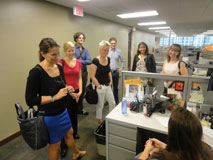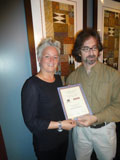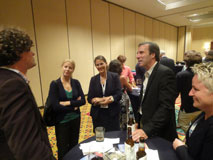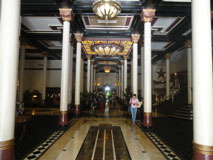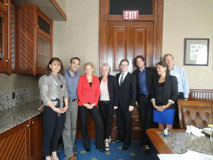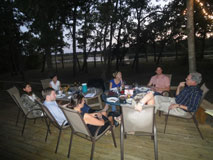 ---
TEILNEHMERBERICHTE
Sara Bildau, Zweites Deutsches Fernsehen, Mainz
Unsere RIAS-Reise nähert sich schon langsam dem Ende, als der Medienanalyst Ken Goldstein in seinem Washingtoner Büro die Stimmung in der republikanischen Partei beschreibt. Meine Eindrücke, die ich in den vergangenen Tagen durch das Treffen mit zahlreichen Gesprächspartnern sammeln konnte, fasst er in diesem einen Satz zusammen: "The Republicans don't like Mitt Romney, but they hate Barack Obama!" Simpel, aber einleuchtend.
Da will einer Präsident werden, den die eigene Partei nicht wirklich leiden kann, der im Wahlkampf kaum ein Fettnäpfchen ausgelassen hat. Und doch kämpfen die Republikaner mit so viel Leidenschaft (und Dollar) für die konservative Wende im Weißen Haus. Denn wohl noch nie war der Hass auf einen demokratischen Präsidenten größer. Barack Obama — für sie der Inbegriff eines Kommunisten und Feind der amerikanischen Freiheit.
Amerika — politisch zutiefst gespalten — steht nun vor einer Richtungswahl. Es hätte wohl keinen spannenderen Zeitpunkt geben können, um mit RIAS diese Reise zu unternehmen.
Welcome to Miami. Schon bevor wir zum ersten Mal amerikanischen Boden betreten, wird uns deutlich gemacht: Der Wahlkampf befindet sich in seiner heißen Phase. Statt planmäßig zu landen, kreisen wir eine ganze Weile in der Luft umher. Die Air Force One hat sich nämlich auf dem Flughafen in Miami angekündigt. "Wie so oft in den letzten Wochen", erzählt mir mein amerikanischer Sitznachbar. Denn im Swing State Florida gehe es nun mal um viel. Obama und auch Romney seien hier ständig präsent, um diesen Staat mit seinen vielen Wahlmännern für sich zu gewinnen.
Entscheidend dabei könnten die Stimmen der Latinos sein. Es war zu einem Gutteil ihr Votum, das Obama 2008 zum Sieg in Florida verhalf. Aber ob es auch diesmal ausreicht, den Präsidenten über die Ziellinie zu bringen? John A. Ramos, Democratic State Committeeman, kämpft dafür und beeindruckt mich mit seiner Energie. Seine größte Sorge sei nicht, dass die Latinos zu den Republikanern überlaufen könnten, erzählt er uns beim Mittagessen in Fort Lauderdale. Viel größer sei die Gefahr, dass sie erst gar nicht zur Wahl gehen würden. Der Obama-Rausch von 2008 verflogen. Viele Erwartungen der Latinos nicht erfüllt. Für ihn und andere spanisch sprechende Wahlhelfer gehe es nun darum sie dennoch zu mobilisieren. "Wir klopfen an ihre Türen zu Hause, besuchen Sportveranstaltungen, um sie zu überzeugen ihre Stimme abzugeben.", sagt er und gibt mir zum Abschied seine Visitenkarte. "Yes, We Can! / Si Se Puede!" steht darauf.
Ganz anders die Atmosphäre in Texas. Wahlkampf? Der lohnt sich hier nicht, für niemanden. "Warum sollten sich die Kandidaten hier auch regelmäßig blicken lassen?", fragt uns Dr. Charles Hermann von der Texas A&M University in College Station. Das wäre ja reine Zeitverschwendung… Der Sieg ist den Republikanern in diesem Staat ohnehin sicher — trotz des letzten republikanischen Präsidenten. Über George W. Bush spricht hier kaum jemand gerne. Das ist auffällig, aber nicht verwunderlich, denn mehr als die Hälfte der Amerikaner machen ihn für die aktuellen Wirtschaftsprobleme verantwortlich. Sein Vater George H.W., der 41. amerikanische Präsident, erfreut sich hingegen größter Popularität.
Einen kleinen Einblick in das Leben der einflussreichen Bush-Dynastie bekommen wir durch George P.(!!!) Bush, den wir in Austin treffen. Ein junger, fast schüchtern wirkender Mann, der auch optisch so gar nichts gemeinsam hat mit seinem Onkel George W. und seinem Großvater George H.W. Die Mutter des republikanischen Jungpolitikers stammt aus Mexiko, er spricht fließend spanisch. Die Vorbehalte der Gesellschaft gegen hispanische Zuwanderer wolle er zerstreuen. Das Thema Integration liege ihm besonders am Herzen, erzählt er uns. Und sofort ist klar, wie wertvoll diese neue Generation Bush für die republikanische Partei in Zukunft sein könnte.
Ob Mitt Romney die Wahl noch gewinnen könne, fragen wir ihn am Ende unseres Gesprächs. George P. zögert bei seiner Antwort. Sicherlich habe er noch eine Chance, sagt er, aber für Obama sehe es besser aus…
"The Republicans don't like Mitt Romney, but they hate Barack Obama!" Am Ende meiner Reise fliege ich mit dem Gefühl zurück, dass Mitt Romney für viele Republikaner nur die Notlösung in einem extrem schwachen Kandidaten-Feld war. Und trotzdem: Wird er am Ende davon profitieren, dass viele Menschen von der Arbeit Obamas enttäuscht sind?
Drei Tage vor der Präsidentschaftswahl geht es für mich wieder in die U.S.A, dieses Mal mit meinen Kollegen vom ZDF, um von dort zu berichten. Die politische Kultur, die Probleme und Hoffnungen der Menschen sind mir nun dank RIAS nicht mehr nur aus der Zeitung oder dem Internet vertraut.
Obama schafft es noch mal — eine Riesen-Party vor dem Weißen Haus und ich mittendrin. Aber wie geht es weiter mit Amerika?
Eine ältere Dame erzählt uns in dieser Nacht, dass sie für ihr Land gebetet habe — noch vor dem Wahlergebnis. Denn das sei ihr auch egal. Ihr Gebet sei für ein zerstrittenes Amerika bestimmt gewesen. Immer mehr habe es sich durch diesen erbitterten Wahlkampf entfremdet. Nun müsse es endlich wieder zueinander finden. Durch die vielen Gespräche während meiner RIAS-Reise habe ich eine leise Ahnung, dass die Versöhnung des Landes wohl Obamas größte Herausforderung sein wird. Four more years…
—————
Helge Fuhst, Norddeutscher Rundfunk, Hamburg
"It wasn't the economy, stupid!" — resümierte der U.S.-Botschafter in Deutschland, Philipp D. Murphy, nach der Präsidentschaftswahl. Die Arbeitslosenquote von knapp acht Prozent hat die Wiederwahl Obamas nicht verhindert, wie lange Zeit viele Experten angenommen hatten. Wer mit dem RIAS-Programm im Wahlkampf in den USA unterwegs war, konnte schon viel früher zu diesem überraschenden Ergebnis kommen. Dr. Paul Kellstedt von der A&M Texas University präsentierte den deutschen Journalisten bei ihrem Besuch in College Station eine Statistik, nach der die Wirtschaftskrise fast keine negativen Auswirkungen auf Obamas Wahlergebnis haben sollte. Denn Bundesstaaten wie Kalifornien, die besonders von der Krise betroffen waren, würden immer mit großer Mehrheit einen Demokraten wählen und andere Staaten wie Texas, die problemlos durch die Krise kamen, seien bereits sicheres Republikaner-Territorium.
Rückenwind von Sandy
Wenn nicht die Wirtschaft, wer oder was hat dann die Präsidentschaftswahl entschieden? Sicherlich hat Sandy Obama etwas Rückenwind gegeben. Damit tröstete Bill Clinton nach den Wahlen sogar den Verlierer Mitt Romney in einem Telefongespräch. Aber bereits im September zeichnete sich ab: "It's the demographics, stupid!" Zu dem Zeitpunkt war die RIAS-Gruppe schon längst auf den Spuren des Hispanic-Vote in Florida. Der Anteil der Hispanics an der Wählerschaft ist dort seit Jahren überdurchschnittlich hoch. Nur mit ihrer Hilfe könnte Obama den Swing State gewinnen, prognostizierte der Chef des Hispanic Vote im Sonnenschein-Staat den RIAS-Fellows. Aufgrund der oft schlechten Englischkenntnisse nehmen viele aus der spanisch sprechenden Bevölkerung erst gar nicht den Wahlzettel in die Hand. Deshalb werde viel Geld in die Mobilisierung seiner Community gesteckt.
Obamas "28 Prozent"
Insgesamt wurden 28 Prozent der Wählerstimmen in den USA von ethnischen Minderheiten abgegeben — so viele wie noch nie. Die beiden größten Gruppen waren Afroamerikaner und Hispanics. 93 Prozent der Schwarzen und 71 Prozent der Latinos wählten Obama. Während Mitt Romney im Wahlkampf 47 Prozent der Bevölkerung als Schmarotzer abstempelte, konzentrierte sich der Kandidat Obama auf die 28 Prozent der Minderheiten — die richtige Strategie, wie sich am Wahltag herausstellte. Eine Strategie, die einen Kandidaten vor zwölf Jahren jedoch noch nicht ins Weiße Haus befördert hätte. Damals lag der Anteil der ethnischen Minderheiten nämlich bei nur zwölf Prozent.
Bush — die 3. Generation?
Und auch die Diskussion, die jetzt nach dem Wahldebakel bei den Republikanern über die Zukunft der unglücklich bis unwählbar nach rechts gerutschten Partei läuft, haben die RIAS-Teilnehmer schon vor Monaten in Hintergrundgesprächen geführt. Mehrere republikanische Stimmen sahen die Wahl schon früh verloren und richteten ihre Aufmerksamkeit bereits auf die Präsidentschaftswahl 2016. Auch der ehemalige Chief of Staff unter Präsident George W. Bush, Andrew Card, sprach mit den deutschen Journalisten lieber über die Perspektiven für zukünftige Präsidentschaftswahlkämpfe. Ein Hoffnungsträger der republikanischen Partei könnte wieder ein Bush sein — der Neffe des 43. Präsidenten und Enkel des 41. Präsidenten. Als dritte Generation könnte eines Tages George P. Bush ins Präsidentenamt gelangen. George Prescott Bush — benannt nach seinem Urgroßvater, der als Senator einst die Politikerdynastie begründete — wäre aber nicht irgendein weiteres Bush-Gesicht im Oval Office, sondern könnte für die Republikaner vor allem Hispanic-Stimmen holen, denn er ist selber einer und hat passend das Latino-Aussehen von seiner Mutter geerbt — vielleicht ist das einmal die Eintrittskarte ins mächtigste Haus der Welt. Das schloss der Jungpolitiker jedenfalls nicht aus, als er mit der RIAS-Gruppe Mittag aß.
90 Minuten Europa pur vs. 90 Minuten ohne Europa
Während der jüngste Bush-Politiker erstaunlich viel über Europa, die Euro-Krise und Deutschlands Wirtschaft wusste, spielte der alte Kontinent im U.S.-Wahlkampf praktisch keine Rolle. Das war spätestens an der Präsidentschaftsdebatte im Fernsehen zu erkennen, als beim Thema Außenpolitik in 90 Minuten nicht einmal das Wort "Europa" auftauchte. Anders war das an der George Bush School of Government and Public Service an der Texas A&M University. Dort referierten die RIAS-Journalisten knapp 90 Minuten lang über Europas Schuldenkrise — mit riesigem Interesse der Studenten und Professoren.
Nur noch kurz die Welt retten
Zum Abschluss der Reise gab es in Washington, DC noch einmal hochrangige deutsche Kompetenz. Der Vizepräsident Operations Policy der Weltbank, Joachim von Amsberg, erklärte die Rolle der Weltbank als internationaler Geldgeber. Auf dem Gebiet hat die Weltwirtschaftskrise ihre Spuren hinterlassen. Die Wiederwahl von Präsident Obama hat sie weniger beeinflusst. Obama wurde mit deutlichem Wahlmänner-Vorsprung vor Mitt Romney für eine zweite Amtszeit gewählt.
Das Wahlergebnis um 5 Uhr morgens
Obamas Wiederwahl wurde gegen 5 Uhr morgens deutscher Zeit für sicher erklärt. Eine gute Zeit, um ins Bett zu gehen. Denn am Vormittag begann bereits meine Arbeit bei den ARD-Tagesthemen. Die Sendung konnte ich mit meinem Hintergrundwissen und meinen wertvollen Erfahrungen von der RIAS-Reise unterstützen.
—————
Tobias Hemmersbach, RTL, Köln
Die beste zweite Amtszeit
Am Anfang geht es um Fußball. Frantz Cesar, Taxifahrer, vor Jahren eingewandert aus Haiti, erklärt auf dem Weg von Miamis Flughafen zum Hotel im Rentnerurlaubsort Fort Lauderdale, wer wirklich Deutschlands bester Fußballer war: Matthäus, Kohler, Beckenbauer, pah, er findet: Thomas Hässler. Und ich freue mich, dass diesem so bescheidenen, uneitlen Ballgenie am Ende auch etwas Anerkennung zukommt. Kein Wort über Schweinsteiger, Lahm oder Özil, dafür dann Obama: Obama wird, sagt Frantz, eine der besten zweiten Amtszeiten in der Geschichte der USA hinlegen. Eine solche, fast schon an die deutsche Zuneigung heranreichende Begeisterung werde ich später im Laufe der zehntägigen Reise durch die Vereinigten Staaten nicht mehr erleben. Als ich von Fort Lauderdale nach Texas und zurück an die Ostküste, in die Hauptstadt fahre, steht Obamas zweite Amtszeit noch in den Sternen der Meinungsforscher.
Florida, Fort Lauderdale, ist ein guter Ausgangspunkt für eine Pressereise zum U.S.-Wahlkampf. Florida ist als größter Swingstate wahlentscheidend, gleichzeitig gespalten in Anhänger der Demokraten und Republikaner. Florida repräsentiert in seinem Bevölkerungsmix wie kein anderer Bundesstaat die Diversität der Vereinigten Staaten: Hispanics, die sich wie Frantz Cesar am Existenzminimum durchschlagen. Illegale, die in den Plantagen Orangen pflücken, konservative Südstaatler im Norden, reiche Rentner, wie die in Boca Raton, vor denen Mitt Romney zugab, dass ihm 47 Prozent der U.S.-Bevölkerung eigentlich egal sind. Der Reichtum ist gut sichtbar. Die großen Gärten der Villen gehen bis zu den schönen Wasserkanälen, die Fort Lauderdale wie Venedig durchziehen. An den hauseigenen Stegen: eine monströse Yacht neben der anderen, wie sie am Mittelmeer in solchen Ausmaßen die Ausnahme sind. Gleichzeitig ist das andere Ende der Einkommensskala auch nicht weit. Das runtergekommene Gewerbegebiet, die einfachen Vororte ziehen sich in Fort Lauderdale genauso bis zum lauwarmen Atlantik. Was Krise in den USA bedeutet, erlebe ich in der "Galeria", der Shopping Mall von Fort Lauderdale. Überall tote Hose, nur der Apple Store brummt, zum Verkaufsstart des neuen IPhones.
Wo es dafür gut läuft: Texas. Die Energieexperten der texanischen Uni A&M raten uns, ins Energiegeschäft einzusteigen. Im texanischen Boden lagern riesige, in Stein gebunden Gasreserven. Die Gewinnung sei nur in den Augen überkritischer Ökoaktivisten, die mit falschen Zahlen spielen, ein Umweltskandal. Und davon abgesehen sei Texas, wegen der Sonne, wegen des Windes ein Eldorado für erneuerbare Energien.
Aber auch in Texas ist nicht mehr alles beim Alten. Wegen der vielen Einwanderer vor allem aus Mexiko ist Jose inzwischen der beliebteste Vorname, nicht mehr Michael. Für die Republikaner ist das verheerend. Bislang erreichen sie das "Latino-Vote" nicht und wenn es so bleibt, werden sie auf absehbare Zeit erst mal keinen weiteren Präsidenten stellen. Wir treffen George P. Bush — die neueste politische Hoffnung des Bush-Clans. Redet er von Obamas Vorgänger, sagt er "uncle George". Er ist anders als die übrigen Republikaner: lässig, mit Polohemd, groß, schlank, charmant, kommt rüber wie ein ziemlich netter Typ. Sohn von George Ws' Bruder Jeb, früher Gouverneur in Florida, und dessen mexikanischer Frau. Romneys Haltung findet er mindestens unglücklich, die Ausrichtung der Partei auf alte weiße Männer problematisch. Und wie er diese Probleme eingesteht, präsentiert er sich natürlich auch als Lösung, als Alternative. Im Moment will er sich erst mal in Texas auf regionaler Ebene als Politiker versuchen — aber bei einer Familie, die wie sonst nur die Kennedys in den USA von Politik durchdrungen ist, sollte das nicht das Ende der Karriere sein.
Zum Abschluss der Reise fliegen wir nach Washington: Schon im Anflug sehe ich, wie anders die Hauptstadt ist. Texas: das ist weites, flaches Land. Überraschend grün, viel Wald aus kleinen Eichen. Die Straßen — riesig, genauso die kilometergroßen Parkplätze vor den Malls. Das Footballstadium der Uni-Mannschaft von College Station, die hier sechs Mal im Jahr spielt, bietet Platz für mehr als 80.000 Zuschauer. Im Landeanflug auf Washington geht's über die engen Straßen von Georgetown, mit seinen feinen Backsteinhäuschen und über Laubbäume, üppig wie in einem deutschen Wald. Auf den Bürgersteigen, rauchende Menschen. Wer in Washington arbeitet, hat aller Wahrscheinlichkeit mit Politik zu tun: als Berater, als Journalist oder als Politiker. Trotz des liberalen Klimas: Begeistert ist auch hier keiner mehr von Obama, höchstens noch von Michelle, seiner Frau. In Europa zeigen die Medien gerne den coolen, witzigen Obama. In den U.S.A, wo natürlicherweise Innenpolitik einen größeren Raum einnimmt, erleben die Amerikaner einen manchmal abgehobenen Präsidenten, den die tägliche, politische Tretmühle ganz augenscheinlich nervt — so wie im ersten Rededuell mit Romney. Wir hatten Washington vor dem Duell verlassen um nach Hause zu fliegen. Die Journalisten von CNN und der New York Times, mit denen wir sprachen, und auch die Meinungsforscher hatten Romney zu dem Zeitpunkt abgeschrieben: kein Profil, peinliche Versprecher, strategische Fehler im Wahlkampf. Dass ihn das eine gewonnene Rededuell in den Umfragen so nah an Obama brachte, verrät viel über Obamas angekratzte Reputation.
Die Amerikaner wählen nach dem Portmonee — ist da mehr drin als vor vier Jahren, hat ein Amtsinhaber gute Chancen auf die Wiederwahl. Obama muss damit leben, dass 2012 bei vielen Amerikanern weniger im Geldbeutel ist als 2008. Eine herausragende zweite Amtszeit, wie vom Taxifahrer Frantz Cesar angekündigt, hätte er dann erreicht, wenn er dafür sorgt, dass die Amerikaner wieder mehr in der Tasche haben. Manchmal sind die Mechanismen politischer Wahlen ganz einfach.
—————
Barbara Scherle, ProSiebenSat1, Berlin
Alles beginnt mit der Air Force One. Unsere kleine Journalistenreisegruppe kreist über dem Flughafen Miami. Wir können nicht landen, da Barack Obama im Anflug ist. Der Präsident der Vereinigten Staaten macht Halt auf seiner Wahlkampftour im Sunshine-State Florida. Obama ist auf dem Boden, und wir schnallen uns an.
Ein prallgefülltes Senior-RIAS Programm liegt vor uns. Zehn Tage intensive Einblicke in die Politik eines Landes vor einer sogenannten Schicksalswahl. Wir werden Politiker treffen, Think Tanks, Professoren und Kollegen — wir werden viele Meinungen und Fakten hören in Florida, Texas, Washington D.C.
20.09. Florida. Fort Lauderdale: Noch scheint die Sonne
Noch scheint die Sonne. Den Koffer aufs Zimmer und schnell mit Drink an den Pool. Stehempfang bei der RTNDF-Konferenz zum Thema "Excellence in Journalism", der jährlichen amerikanischen Journalistenkonferenz. Das große Thema sind natürlich die Wahlen, aber auch Fragen wie: Wohin entwickelt sich die Arbeit des Journalisten im digitalen Zeitalter? Welche Anforderungen muss man heute zusätzlich erfüllen? Ein Highlight in einer ganzen Reihe von Workshops ist die Podiumsdiskussion zum Kalb Report. Gestandene und erfahrene Journalisten der amerikanischen Medien stellen sich und berichten rührig, souverän und mit Strahlkraft von der großen Geschichte des U.S.-amerikanischen Journalismus. Nixon, Kennedy, Reagan… Twitter, facebook, google etc. Es geht auch heute noch darum: Was haben wir zu sagen, nicht: Wie können wir es sagen?
Beim Lunch erfahren wir, wer womöglich tatsächlich bald die U.S.-Wahlen entscheiden wird. Nicht nur in Florida, in den Vereinigten Staaten wächst der Einfluss der Bewohner mit Latino-Wurzeln. Obama kann bei dieser Klientel besser punkten. Doch viele von ihnen sind in den USA nicht gemeldet. Kein Pass, keine Stimme und das seit Generationen. Dieses Thema zieht sich durch unsere Reise. Später werden wir in Washington von einer Initiative hören, die es plakativ auf den Punkt bringt: "Put the souls to the polls". Nach den Gottesdiensten werden Menschen zu Wahllokalen gekarrt. Die Nichtwähler sind der schlafende Riese in der U.S. Demokratie.
Sturm kommt auf. Die Luftfeuchtigkeit steigt und steigt. Schwülwarme Suppenküche. Wir machen uns auf zum Redaktionsbüro der Sun Sentinel. Eine der klassischen Newspapers mit beeindruckend großer Redaktion im obersten Stockwerk eines Hochhauses in Fort Lauderdale. Fantastischer Ausblick und interessanter Einblick in die Arbeit der investigativen Reporterin Ellen, die mit viel Erfahrung, einem prallgefüllten Adressbuch, einem guten Riecher und viel, viel Ausdauer immer wieder neue Geschichten ausgräbt. Prasselnder Regen, kein Hurrikan.
Endlich mal Bewegung. Ich gehe zum Strand und treffe auf einen Sportfischer mit fünfjähriger Tochter und durchtrainierter Ehefrau. Das Gespräch ist kurz, aber eindrücklich. Der Familienvater erklärt mir, warum diese Wahlen mehr sind als eine Entscheidung zwischen Barack Obama und Mitt Romney. Obama sei Kommunist, weil er Amerika zu einem Gesundheitssystem zwingen würde, das eigentlich keiner braucht. Obama mache die Wirtschaft kaputt und Obama hätte nichts für die Truppen getan und die Sache mit Osama sei purer Zufall gewesen. Das waren kurz die Sätze, die mir am stürmischen Strand entgegenwehen. Verstehe.
Wir verlassen Florida — raus aus der Suppenküche — rein in die Hitze.
23.9. Texas. Die Luft kocht und die Klimaanlage läuft
Texas ist in diesen Tagen bei jeder Berichterstattung rot eingefärbt. Das heißt: hier ist alles entschieden. Wahlkampf lohnt sich nicht, oder ist gar nicht nötig — für keinen der beiden Kandidaten. Der U.S. Bundesstaat wird seine Wahlmänner Romney wählen lassen. Das ist mehr als Tradition. Es ist tiefe texanische Überzeugung — fast überall. Außer in Austin. Doch dazu später. Kurzer Zwischenstopp in Houston — und dann geht es mit einer kleinen Propellermaschine weiter nach College Station. Universitätsstadt. Sitz der bekannten und renommierten A&M University und seit 1997 auch Standort der George Bush Library. Eine Art Mausoleum für jeden Präsidenten, in der das Leben und die Amtszeit bis in jedes Details zelebriert wird. Jedes positive Detail. Hier dürfen wir vor ca. 120 Studenten bei einem Vortrag zur Zukunft der Europäischen Union sprechen. Wir treffen auf großes Interesse und viele Fragen. Von wegen Amerika interessiere sich nicht mehr für Europa. Nicht hier. An dieser Stelle möchte ich mich für die Gastfreundschaft bedanken, sie ist beeindruckend. Sie gehört zu meinem Amerikabild und bestätigt sich auch bei dieser Reise. Es gibt so viele kleine Geschichten, große Gesten und rührende Begegnungen — egal ob roter oder blauer Bundesstaat und egal welche Weltanschauung. Auch das ist Texas, danke Anne. Austin wie gesagt macht blau von texanischer Tradition. Hier wir demokratisch gewählt — ein bisschen aus Protest und ein bisschen, weil es die Stadt im Blut hat. Geadelt durch viele Musikkneipen, in denen sieben Tage die Woche gespielt und gefeiert wird. Ein schöner kurzer Abstecher mit einem interessanten Lunch-Termin. Wir treffen George P. Bush. Den Neffen von George W. Nicht wenige behaupten, er hätte alle Chancen einmal selbst zu kandidieren. Alle Fragen in diese Richtung lächelt er charmant weg. Zu charmant. Wir werden uns auf jeden Fall an diese Begegnung erinnern, ob P. nun Präsident wird oder eben nicht.
Raus aus der Hitze — wir fliegen nach Osten und landen im Zentrum der Macht.
26.9. Washington D.C. Goldener Herbst in der Hauptstadt
Diesmal sind wir da und der Präsident schon wieder unterwegs. Obama besucht Ohio. Dort wird die Wahl angeblich entschieden. In D.C. treffen wir viele Kollegen, die ein weiteres Mal betonen, dass niemand weiß, wie das Rennen ausgeht. Politischer Journalismus ist in Amerika hochemotional und meinungsstark. Kaum einer macht einen Hehl aus seiner politischen Überzeugung. In den Studios von CNN wird auch klar, was finanziell dieser Wahltag für Fernsehstationen bedeutet. Ein riesiges Wahlstudio ist aufgebaut, schon jetzt. Die Proben laufen. Alles ist auf diesen einen Tag ausgerichtet. Von hier wird berichtet, wer ins Weiße Haus einzieht oder wer dort bleiben darf. Es wird das Politevent des Jahres: Mit Zahlen, Effekten, zig Schaltpositionen und Berichten. Die Wahlen sind ein Riesengeschäft. Die Wahlspots füllen die Kassen der Sender.
Herrliche Herbsttage funkeln in der amerikanischen Hauptstadt. Sturmtief "Sandy" ist noch weit draußen auf dem Meer. Wir müssen zurück. Im Flugzeug rattern die Eindrücke nochmal durchs Hirn — diese Wahlnacht wird spannend und wir werden vieles besser verstehen.
Fazit: Mit Freude habe ich jede Moderation zu den U.S. Wahlen geschrieben. Viel mehr war zu sagen, als es Sendezeit gab. Die Wahlnacht habe ich in Berlin verbracht und erlebt, als Ohio ausgezählt war und sich blau einfärbte. FOUR MORE YEARS, twittert der neue und alte Präsident. Harte Niederlage für den Florida-Fischer und schwere Aufgabe für Obama. Er muss so viele Landsleute erst noch ködern.
Danke RIAS BERLIN KOMMISSION — für eine tolle und interessante Reise!
—————
Andrea Sumfleth, Mitteldeutscher Rundfunk, Leipzig
Wir landen in Florida und der Präsident ist auch schon da, zugegeben, nicht zu unserer Begrüßung. Letztlich sehen wir dann doch nur die "Air Force One" aber immerhin.
Die Präsidentschaftskandidaten geben sich hier in Florida fast täglich die Klinke in die Hand. "Swing States" wie Florida sind die einzigen die noch interessant im Wahlkampf sind. Da heißt es für Obama und Romney im Schweinsgalopp durch die Staaten — fleißig Hände schütteln und, das lernen wir gleich von unseren Journalisten-Kollegen der "Sun Sentinel", so ein Präsident muss in Florida auf jeden Fall bei einem eingewanderten Kubaner einen Kaffee trinken, um die Hispanics auf seine Seite zu ziehen. Hände schütteln und Kaffee trinken — manchmal wichtiger als Reden über Gesundheits- und Steuerreform.
Immer wieder auf unserer Reise werden wir hören: Wenn Obama noch einmal gewählt wird, dann nicht, weil er so beliebt ist und seine Politik in den vergangenen Jahren so erfolgreich war, sondern Romney gefürchtet wird und zu geheimnisvoll ist. Und wir treffen auch Republikaner die klar sagen, dass Romney der falsche Kandidat ist, aber die nächste Wahl wäre ja schon in vier Jahren. Da heißt es nur Abwarten. Na bitte!!!
Sowieso Obama: Gesundheitsreform, Umweltpolitik und Außenpolitik — Themen, die wir während unserer Reise immer wieder diskutieren, die aber scheinbar nicht Wahl entscheidend sind. Wege aus der Arbeitslosigkeit und die lahmende Wirtschaft, das sind die wichtigsten Themen. Mehr als verständlich.
Diese RIAS-Reise ist nicht meine erste Reise in die U.S.A, was mich aber auch bei dieser Reise fasziniert, ist die unglaubliche Herzlichkeit, mit der wir aufgenommen werden, egal wo wir sind. Grillen bei Ann z.B. auf der Terrasse in Texas und die Familie freut sich mit, als wir alle ins Haus einmarschieren.
Sowieso Texas — das Bayern Amerikas. Das typische Amerika sieht anders aus — Wahlplakate Fehlanzeige, hier steht schon lange der Wahlsieger fest: Der Republikaner Romney natürlich. Obama hat sich im Wahlkampf nur einmal hierher verirrt, nach Austin, in die Hauptstadt, die "demokratische Insel" von Texas.
In Texas hören wir von fast allen Gesprächspartnern, wie großartig hier alles ist: Niedrige Arbeitslosenquote, der Immobilienmarkt brummt und keine Zukunftssorgen, das Öl fließt auch noch die nächsten Jahrzehnte reichlich. Ich staune und frage mich nur verwundert: Warum gibt man vom Wohlstand den ärmeren Bundesstaaten nicht eine ordentliche Portion ab? Da unterscheiden sie sich doch — die Bayern und die Texaner.
Zum Staunen wollen wir dann Studenten an der Texas A & M University bringen. Das Thema unseres Seminars "Die Euro-Krise" — Ein "Howdy" zur Begrüßung genügt und man hat die Aufmerksamkeit bei sich' lernen wir und so schmettern wir alle den Studenten ein "Howdy" entgegen und haben ein heiteres Seminar zum ernsten Thema Euro-Krise.
Was nehme ich noch mit von dieser Reise? Fernsehen wird jetzt auch bei der Zeitung gemacht — ohne VJs geht's nicht, die Zukunft der Zeitungen liegt in Ihren Internet-Auftritten, Twitter und Facebook gehören zum Tagesgeschäft in jedem Medium. Außerdem: Die besten Steaks gibt's natürlich in Texas und das Treffen mit einem Enkel von Bush sen., George P. Bush, natürlich Republikaner, zeigte mir, dass die jungen Republikaner vieles anderes machen wollen, als ihr jetziger Präsidentschaftskandidat Romney.
Jetzt, da ich das alles ordne und schreibe, fallen mir noch zig andere Begegnungen und Gespräche ein. Ich danke RIAS, für all diese Begegnungen und dafür, dass ich diese Gespräche führen konnte. Direkt nach der RIAS-Reise waren schon viele meiner Kollegen auf meine frischen Eindrücke aus den USA gespannt. Mit den Redakteuren aus unserer"Euro", die sich bei"MDR aktuell" um die Auslandsberichterstattung kümmern, gab es viele interessante Gespräche. Vor allem das Thema"Wahlregistrierung in den U.S.A" und die damit verbundenen Probleme waren vielen und ja auch mir bis zur RIAS-Reise so nicht bewusst. Am Tag der Wahl und dem Folgetag war ich dann CvD (Chefin vom Dienst). Letztlich war Obamas Wahlsieg dann deutlich klarer als von vielen angenommen. Ich selbst war nach den Gesprächen und Begegnungen während der RIAS-Reise eigentlich sicher, dass er es noch einmal schaffen wird. Und ich sollte recht behalten.