News & Events

November 2009
RIAS Fellow Karl Hinterleitner (USA fall program 2009) is honored with the "Georg von Holtzbrink Preis für Wirtschaftspublizistik"
---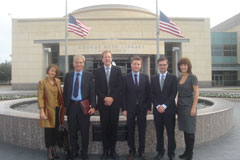 November 9, 2009
Celebrating the 20th anniversary of the Fall of the Berlin Wall in Texas
By invitation of the EU Center of the Texas A&M University, the four German journalists and RIAS Fellows Claudia Drexel, NDR, Tobias Hauke, MDR, Tim Gerrit Koehler, BR, and Karl Hinterleitner, ZDF, took part in a panel discussion on the events 20 years ago, with Roman Popadiuk, Executive Director of the George Bush Presidential Library Foundation, and Kenneth T. Walsh, Chief White House correspondent for U.S. News and World Report. The four German journalists gave a touching account of their personal memories of November 9th, 1989 as well as their perceptions of transatlantic relations since the Fall of the Berlin Wall.
They were also received by President George Bush sr. and attended a speech by Condoleezza Rice, commemorating the Fall of the Wall twenty years ago. After their participation in the anniversary celebrations of the Fall of the Berlin Wall the four journalists went on a four-day information trip to Austin, San Antonio, and Houston, sponsored by the EU center at Texas A&M University.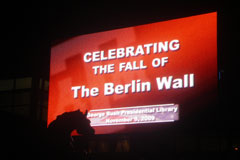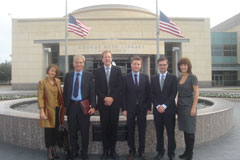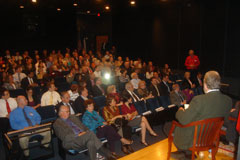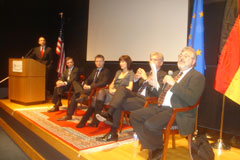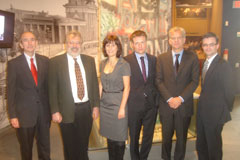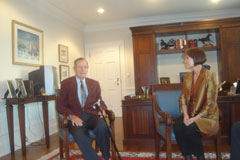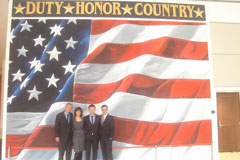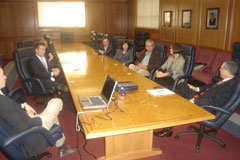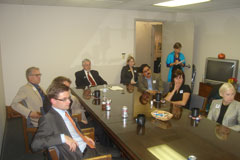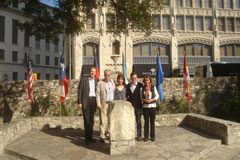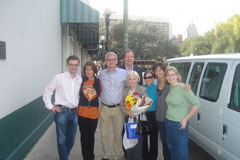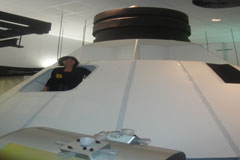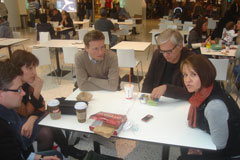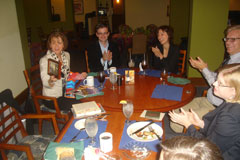 ---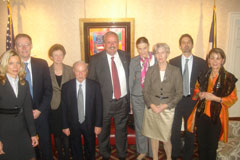 November 2, 2009
On November 2, 2009 the members of the RIAS BERLIN COMMISSION convened in Washington D.C. for its 26th commission meeting. At this meeting the RIAS BERLIN COMMISSION reaffirmed its commitment to its core mission of German-American exchange programs and network building.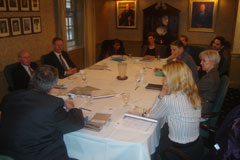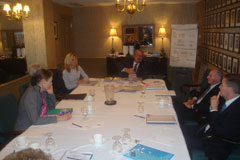 ---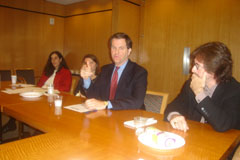 October 22, 2009
German RIAS Fellows visit the German Embassy in Washington DC
---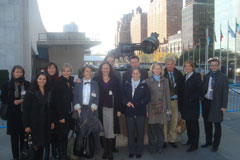 October 18 – November 7, 2009
12 German journalists participated in the US Fall Program 2009. They spent the first week in Washington D.C. for political appointments and split up for individual broadcast internships at stations all over the United States. For the third week they got together again in New York for political and media appointments.
---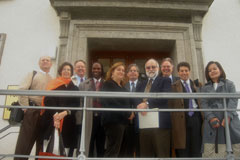 October 4–11, 2009
Ten U.S. News Directors and Gatekeepers participated in a special Berlin program
Read more…
---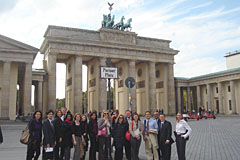 September 13–27, 2009
Sixteen U.S. broadcast journalists participated in the 2009 Germany Fall Program with stays in Berlin, Dresden, Prague and Brussels
Read more…
---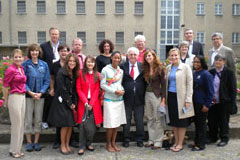 June 14–28, 2009
16 U.S. broadcast journalists participated in the 2009 Germany Summer Program with stays in Berlin, Leipzig, Cologne and Brussels
Read more…
---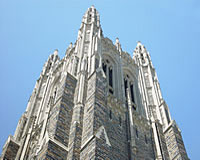 Fall & Spring 2009
Seven German journalists participated in the two Spring and two Fall Duke Visiting Media Fellowship Programs 2009
Read more…
---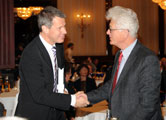 June 7, 2009
Peter Kloeppel (RTL) received the 2009 TV Award of the Rias Berlin Commission for his documentary film "Amerika zwischen Angst und Aufbruch – Peter Kloeppel unterwegs in einem zerrissenen Land."
Read more…
---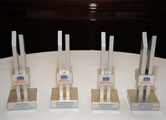 June 7, 2009
RIAS Media Awards Ceremony & Meeting of German Fellows
at The Ritz-Carlton, Berlin
Read more…
---
June 5, 2009
RIAS Workshop at the Deutsche Welle Global Media Forum
RIAS Workshop on media and conflict prevention: German/American coverage of terrorism issues — a transatlantic media comparison
---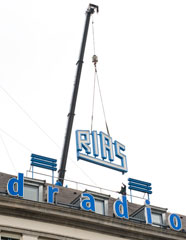 May 7, 2009
Historic RIAS sign back on top of the RIAS broadcast building
after 7 weeks of repair and restoration
---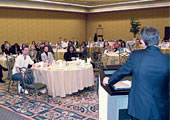 April 18 & 19, 2009
Meeting of U.S. Fellows in Las Vegas, coinciding with the 2009 RTNDA/NAB annual convention
Read more…
---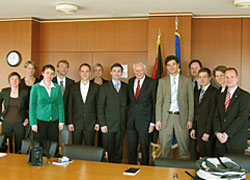 March 29 – April 18, 2009
German Ambassador Dr. Klaus Scharioth, Washington, D.C., meets with German journalists of the U.S. Spring Program 2009
Read more…