20. PREISVERLEIHUNG — RIAS RADIO, FERNSEH- UND NEUE-MEDIEN-PREISE 2014
25. Mai 2014
Frühstücksempfang und Preisverleihung am Sonntagmorgen, dem 25. Mai 2014 im Ritz Carlton Hotel, Grand Ballroom, Potsdamer Platz 3, Berlin.
Die Preise wurden vergeben von Dr. Melinda Crane, Mitglied der RIAS BERLIN KOMMISSION. Ehrengäste des Tages und Gastredner waren H.E. Ambassador John B. Emerson, Ehrenvorsitzender der RIAS BERLIN KOMMISSION und Kulturstaatsministerin Prof. Monika Grütters, Ehrenvorsitzende der RIAS BERLIN KOMMISSION.
---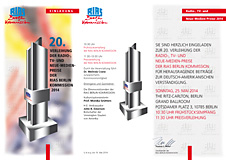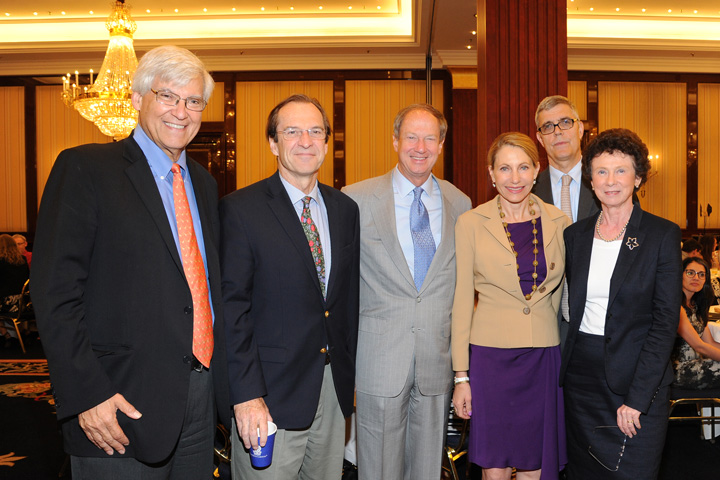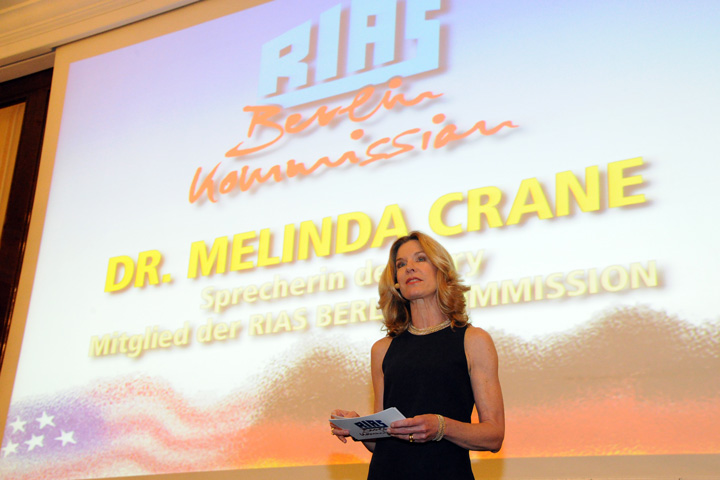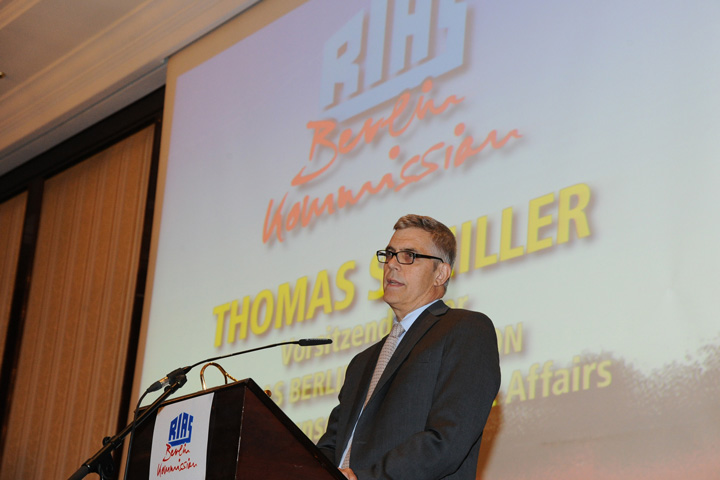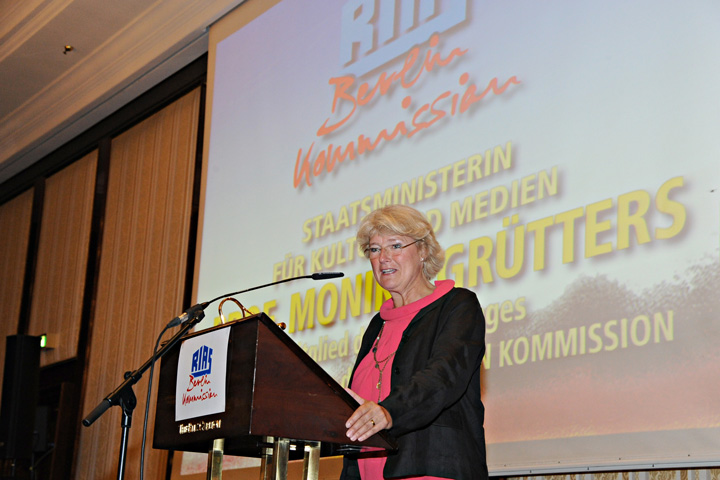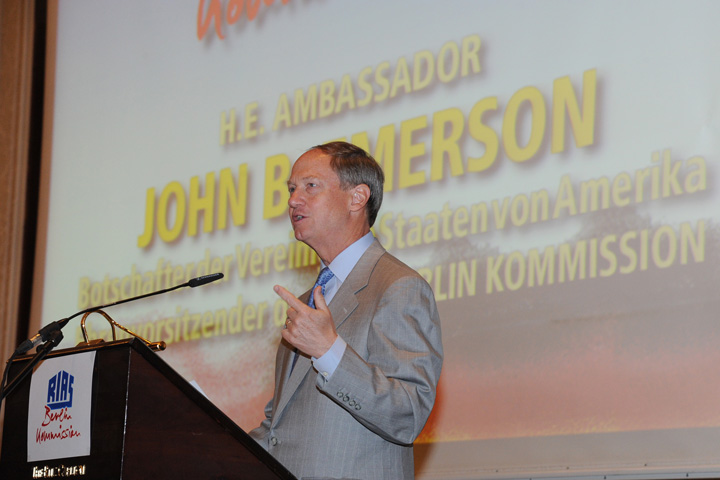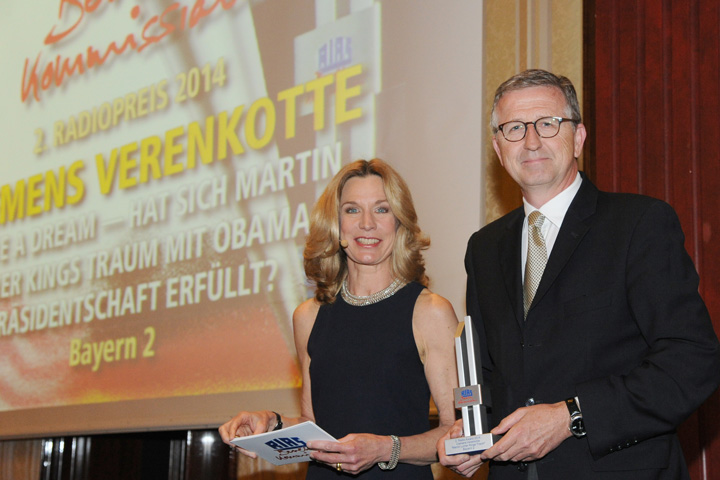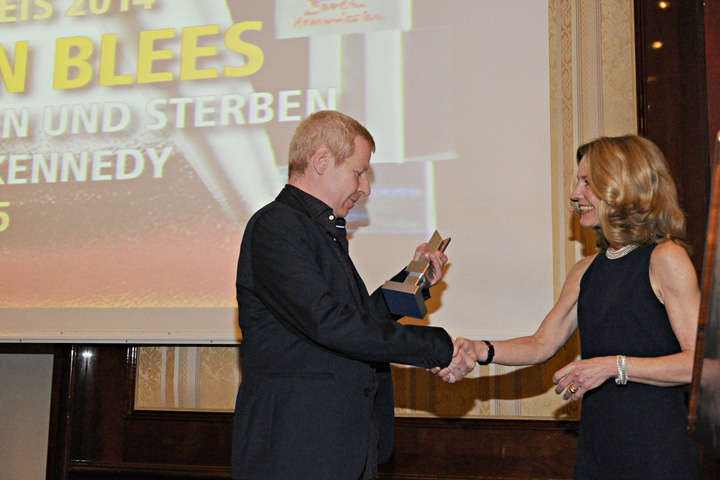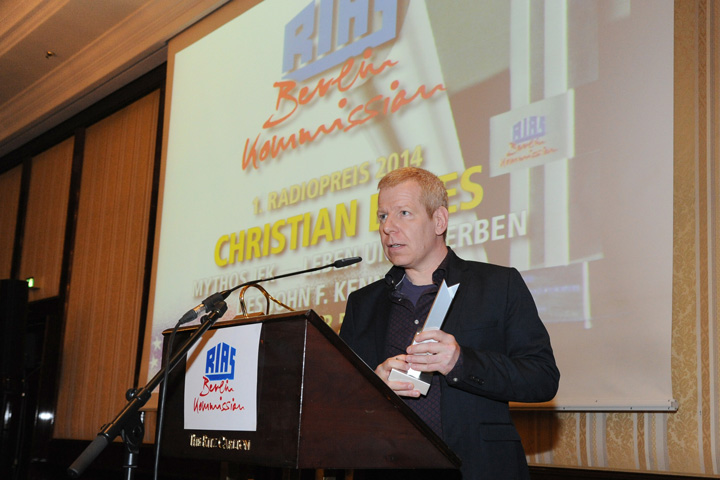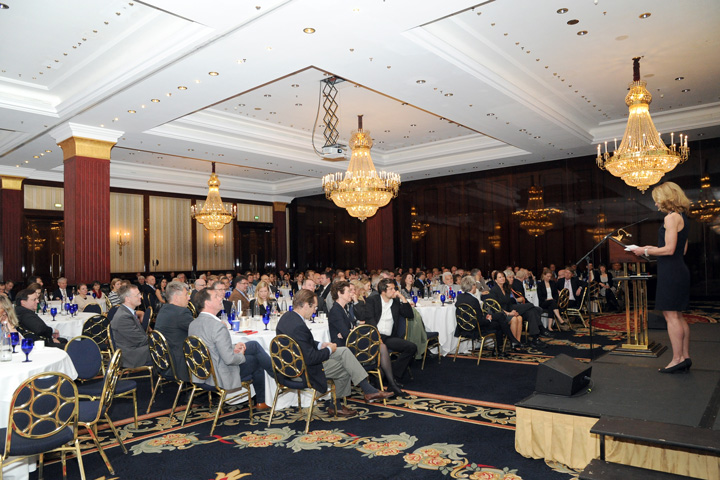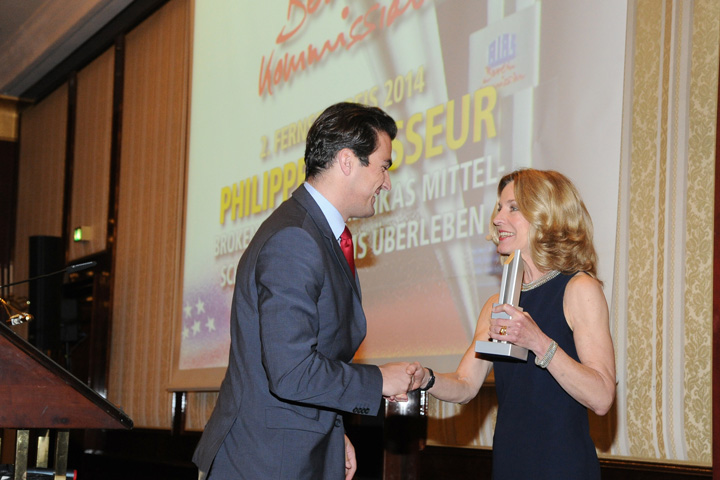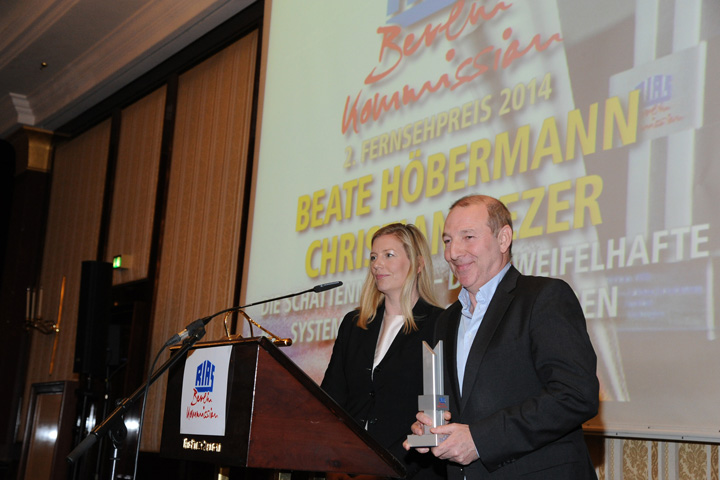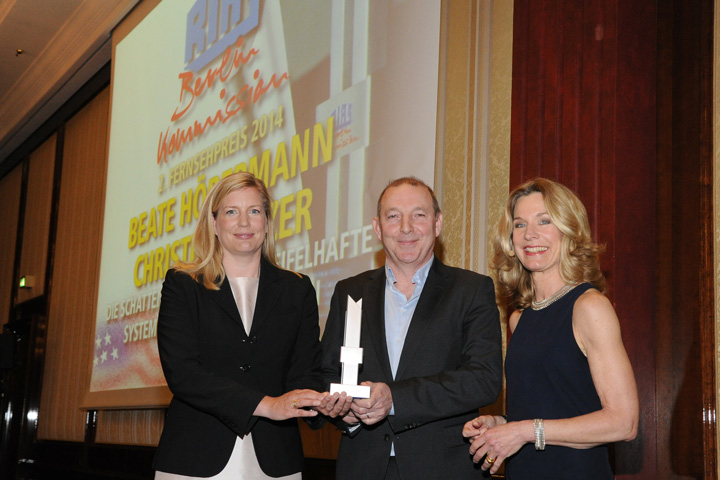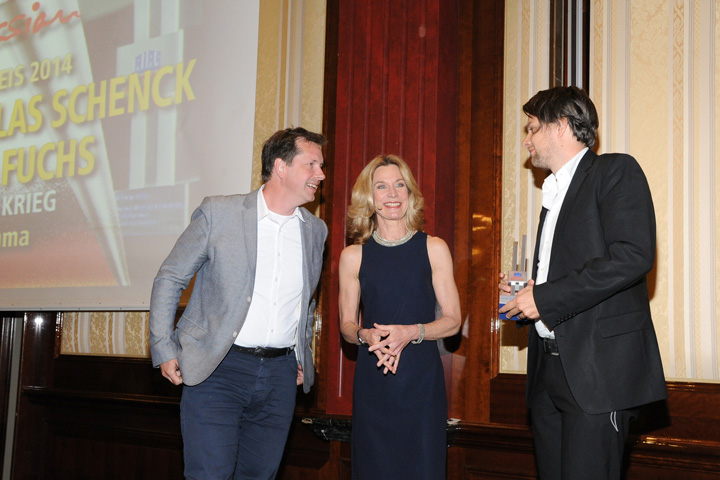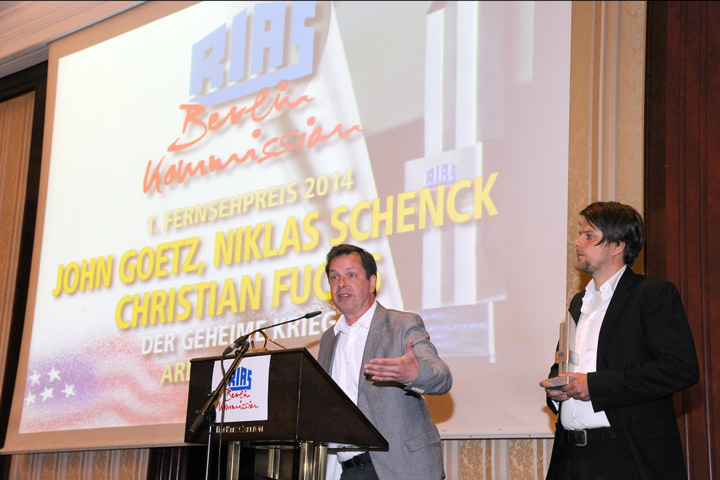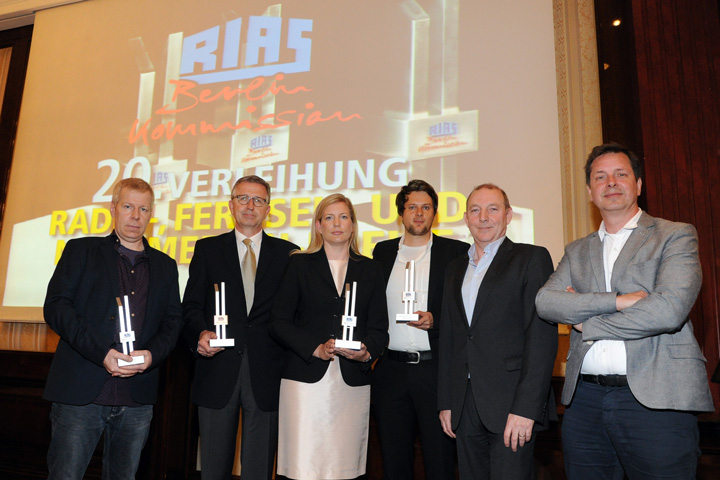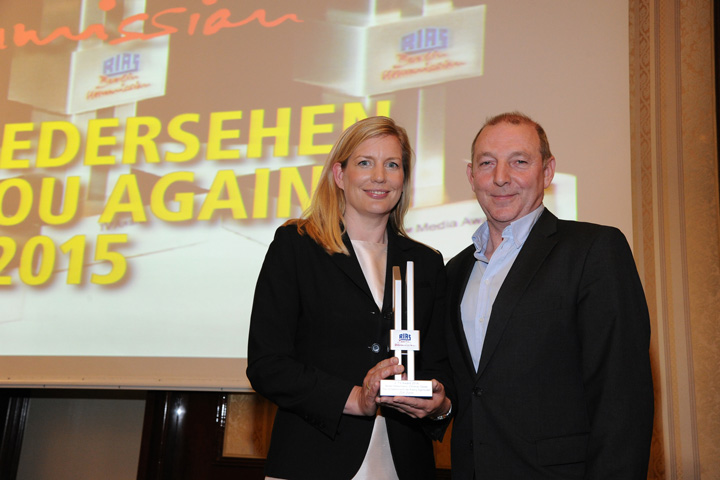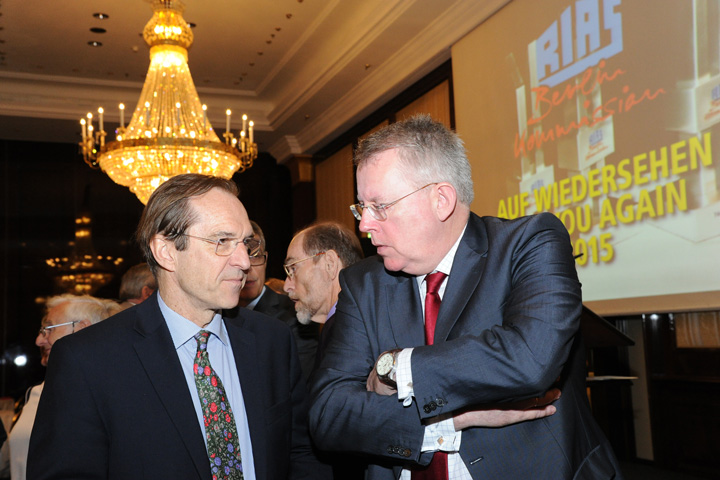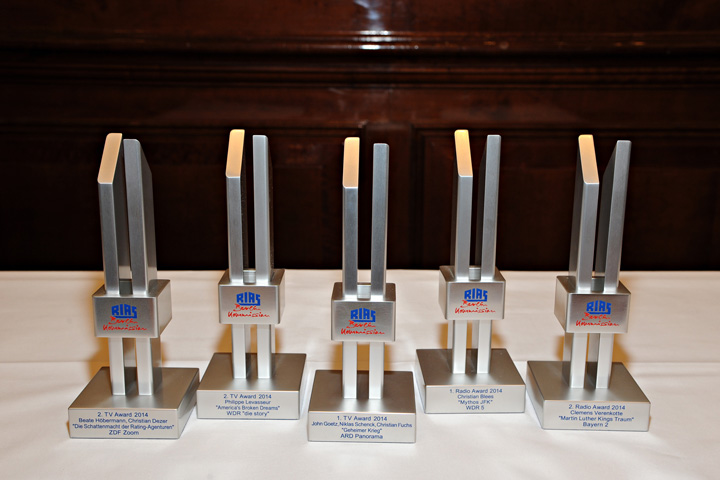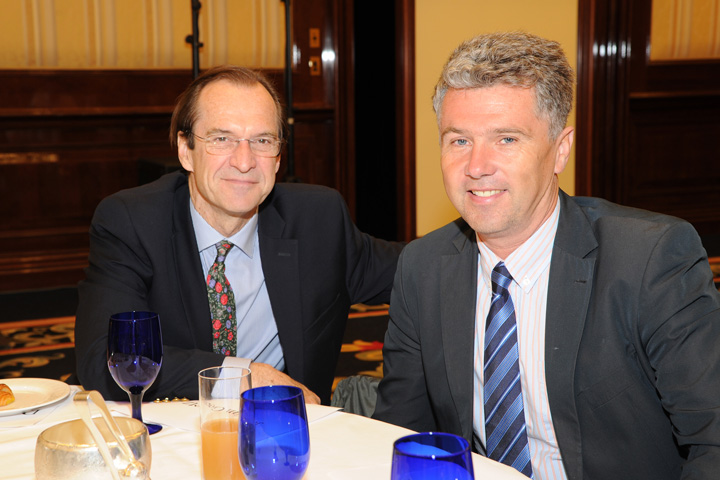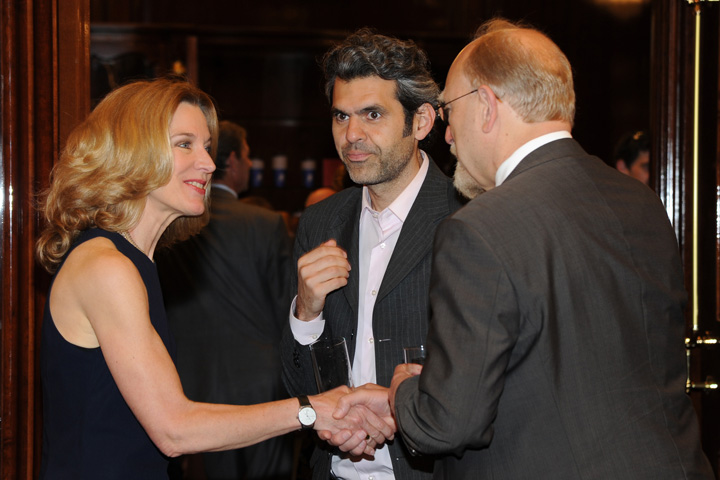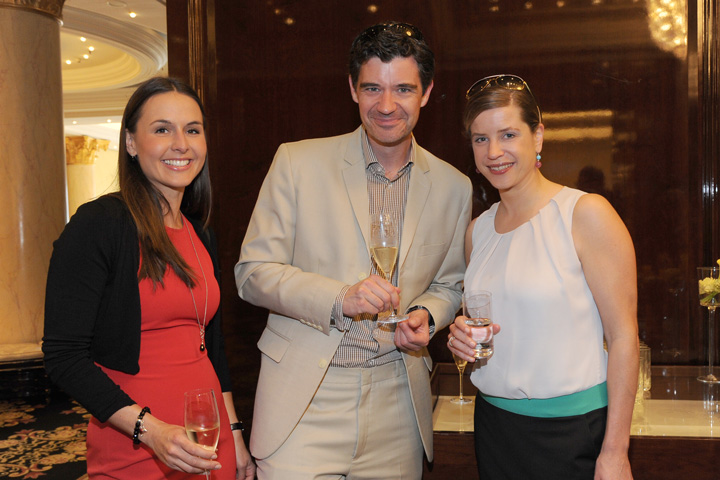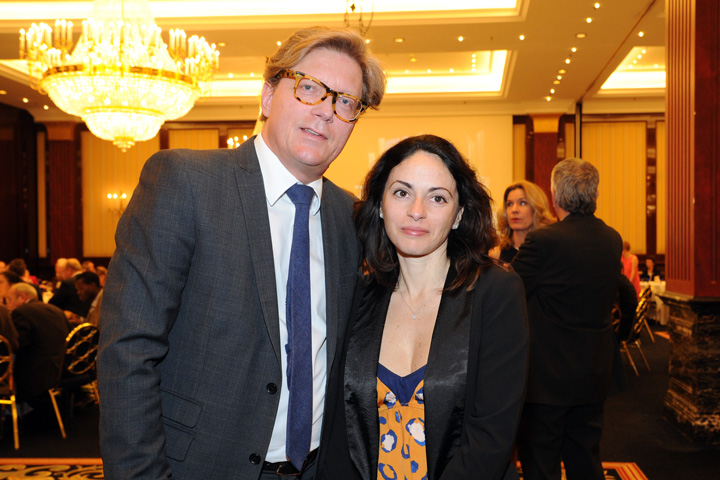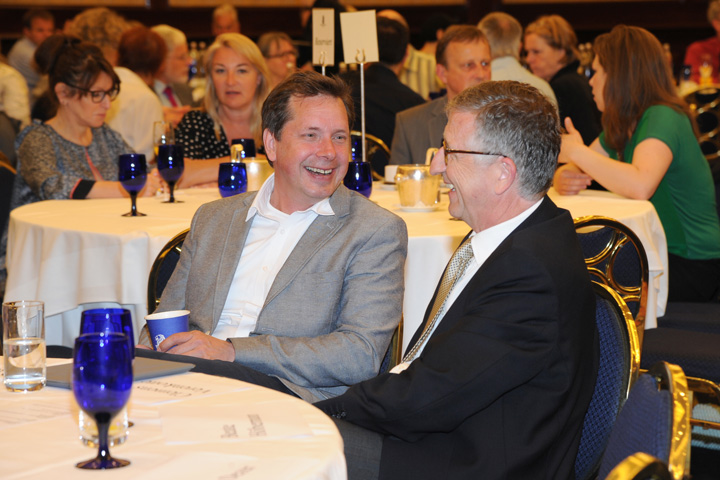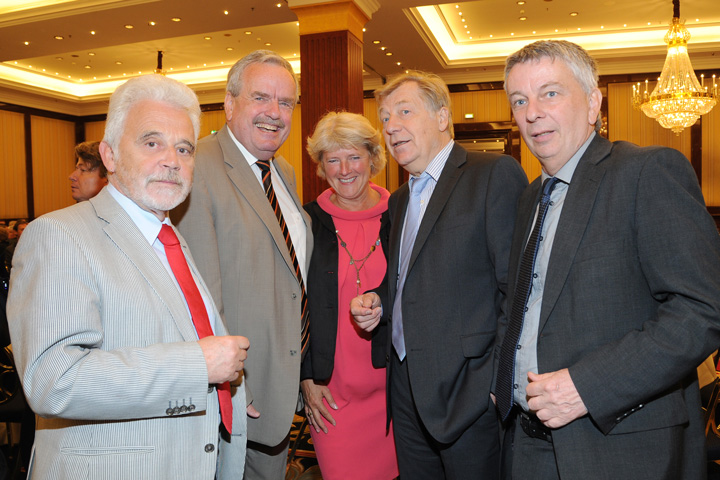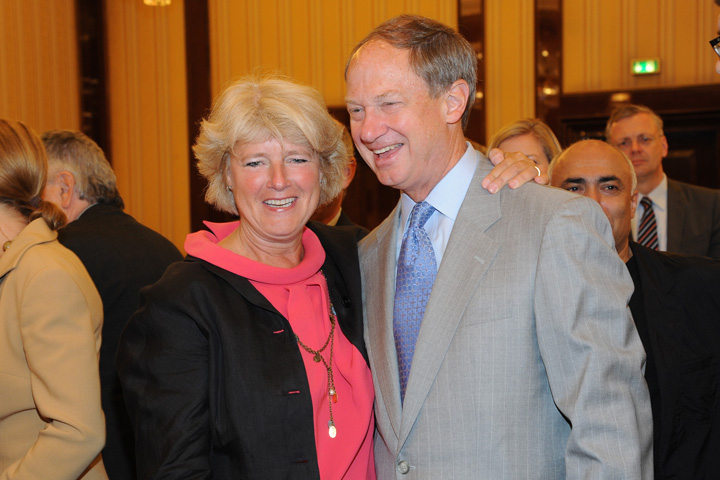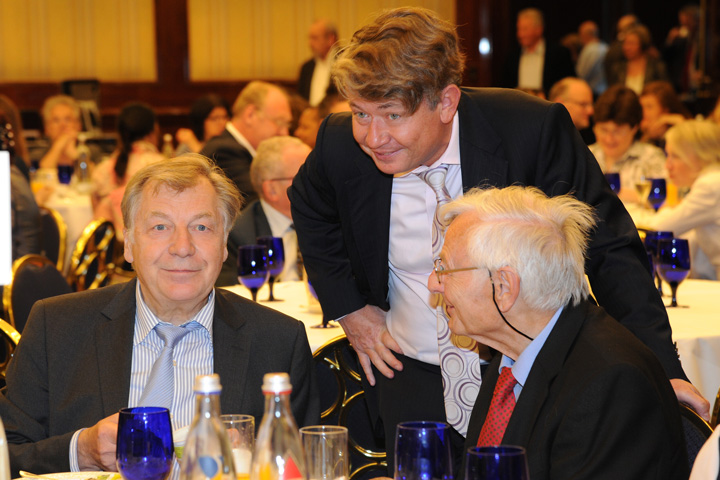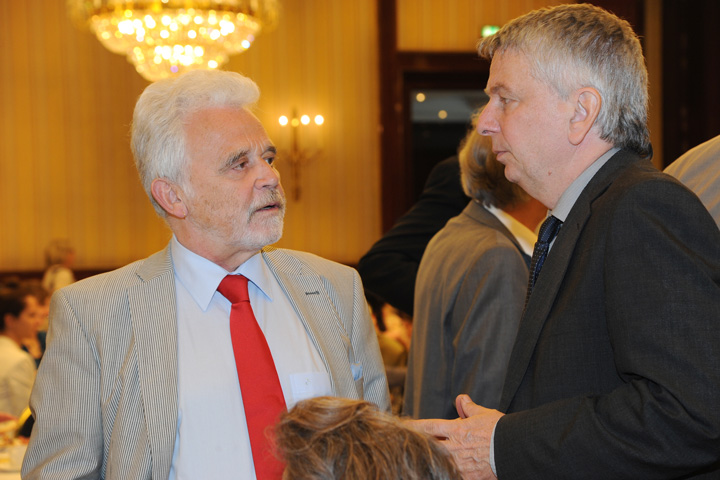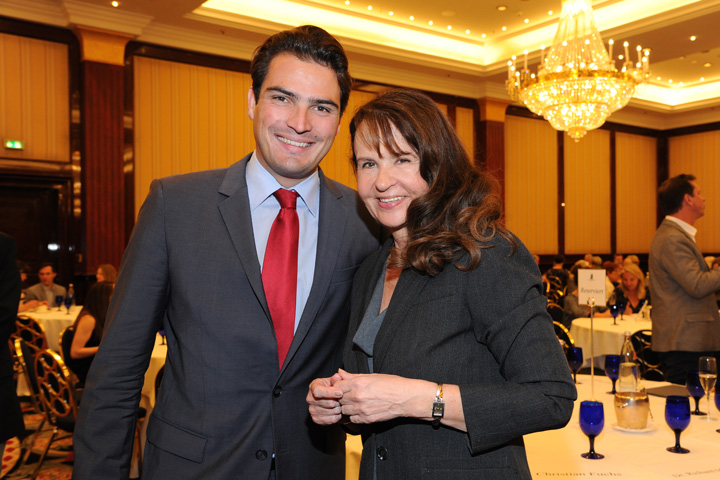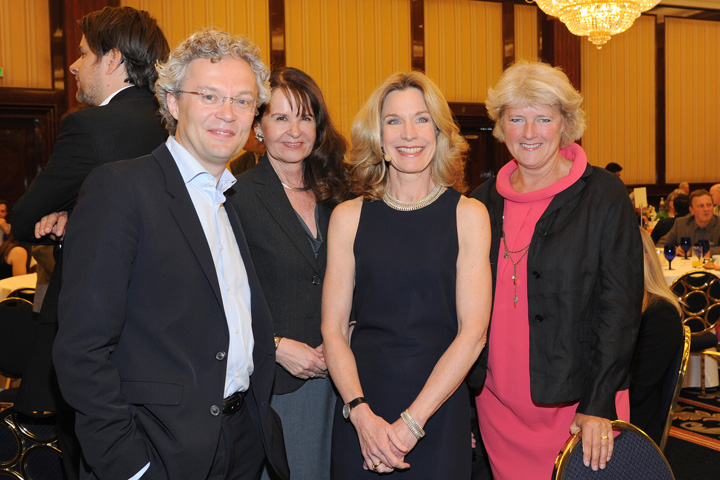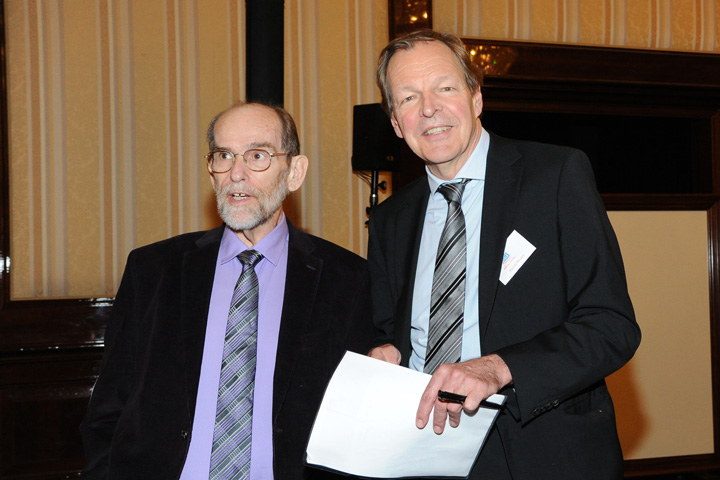 ---
DIE PREISTRÄGER

1. Fernsehpreis
John Goetz, Niklas Schenck, Christian Fuchs
Der geheime Krieg (ARD Panorama)
In subjektiver Ich-Erzählform spekuliert John Goetz darüber, wieviel die Deutschen über die Terrorismusbekämpfung wissen. In einer witzigen, sarkastischen und verwirrenden Odyssey zeigt er angebliche Stützpunkte der Geheimdienste. Mit Humor und Ironie wirft er interessante Fragen zur globalen Sicherheitspolitik und Deutschlands Rolle auf.
---

2. Fernsehpreis
Beate Höbermann, Christian Dezer
Die Schattenmacht — the dubious system of the Rating Agencies (ZDF Zoom)
Beate Höbermann und Christian Dezer ist ein fesselnder und beunruhigender Dokumentarfilm darüber gelungen, wie das zweifelhafte System der Rating-Agenturen unsere Ersparnisse, unsere Renten und unsere Löhne beeinflusst. Gefilmt für ZDF Zoom auf beiden Seiten des Atlantiks, von Friesland über Frankfurt bis Manhattan, schauen die Autoren hinter die glitzernden Bankfassaden und enthüllen die Willkür der Rating-Agenturen in einem System, das oft einem Glücksspiel ähnelt.
---

2. Fernsehpreis
Philippe Levasseur
Broken Dreams — America's middle class is fighting for survival (WDR)
Philippe Levasseur hat sechs Monate lang Frauen und Männer begleitet, die in Folge der globalen Finanzkrise ihre Jobs und Häuser verloren haben und plötzlich nicht mehr Amerikas Mittelschicht angehören, sondern in billigen Motels oder sogar in ihren Autos ihr Dasein fristen müssen. Ein schmerzhafter und bewegender Dokumentarfilm über Menschen auf der Verliererseite des Kasinokapitalismus.
---

1. Radiopreis
Christian Blees
The Myth of JFK — Life and death of John F. Kennedy (WDR 5)
Aus Anlass des 50. Todestages John F. Kennedys wirft das Feature mit bewegenden und spannenden Zeitzeugen und Experteninterviews einen faszinierenden Blick auf die Geschehnisse in Dallas. Hier sind Stimmen — u.a. einer Krankenschwester, eines Lokal-Reporters — die man zumindest in Deutschland noch nie gehört hat. Der Autor untersucht den Hintergrund der Reise und erklärt die Verknüpfung mit der Debatte um Bürgerrechte für Schwarze, die Kennedy mit einem emotionalen Appell in Juni 1963 entfacht hatte und die für Unruhe unter den Demokraten in den Südstaaten sorgte. Fesselnd vom Anfang bis Ende, dieses Feature erzählt eine alte, bekannt geglaubte Geschichte… ganz neu.
---

2. Radiopreis
Clemens Verenkotte
I have a Dream – Has President Obama fulfilled Martin Luther King's Dream? (Bayern 2)
Als Martin Luther King im August 1963 seine legendäre Rede hielt, konnten selbst die grössten Optimisten nicht vorhersehen, dass ein schwarzer U.S.-Politiker einmal ins Weiße Haus gewählt würde. Aber kommen die USA dem Traum Kings tatsächlich in der Präsidentschaft Barack Obamas näher? Diese Frage erörtert Clemens Verenkotte durch eine differenzierte und auch skeptische Analyse, in der er Audioclips von damals auf kreative und ergreifende Weise einsetzt. Er beleuchtet die Herausforderungen und Hindernisse, mit denen Barack Obama heute konfrontiert ist — zeigt aber auch die Fortschritte auf, die enttäuschte Anhänger — u.a. hier in Deutschland — häufig übersehen.